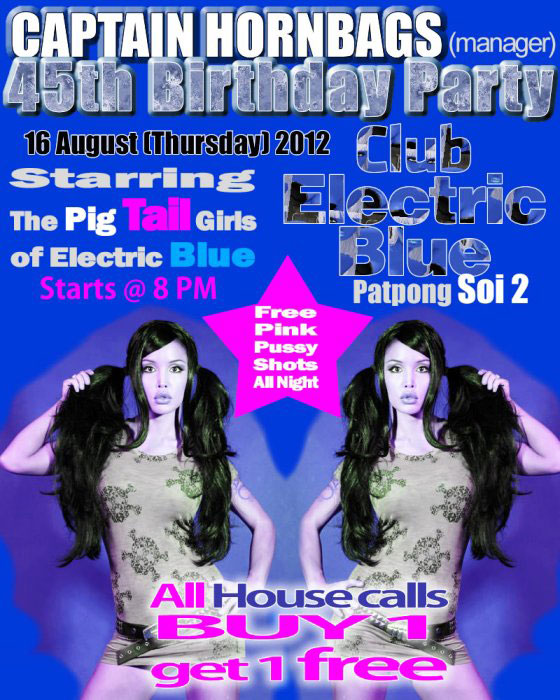 [wp-bannerize group="Bp" random="1″ limit="1″]
Birthday Bash! It's Captain Hornbags Birthday Bash on Thursday, August 16th at Club Electric Blue down in Patpong 2. The Captain is the new manager; just look for the tall, muscular guy with a strong Boston accent!
Where Is It? Remember that Patpong 2 is the narrow street adjacent to the Patpong Night Market, where Foodland is located.
Super Saver! There will be FREE shots and a 2-4-1 House Call Special. Check out the poster below for further details…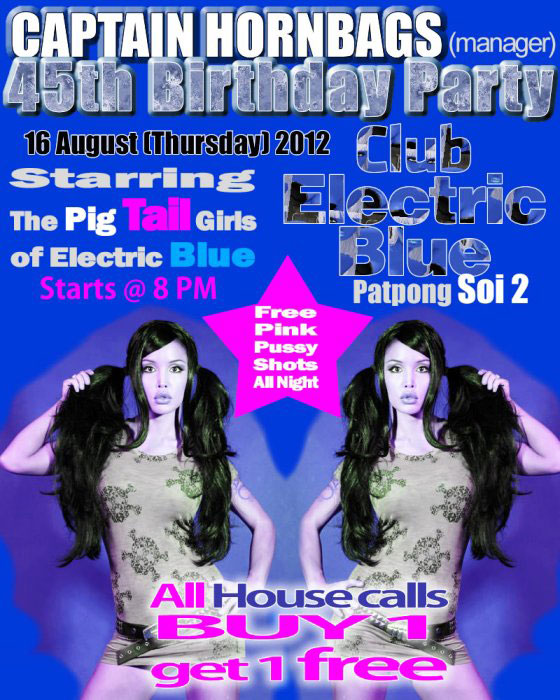 [wp-bannerize group="Dem" random="1″ limit="1″]