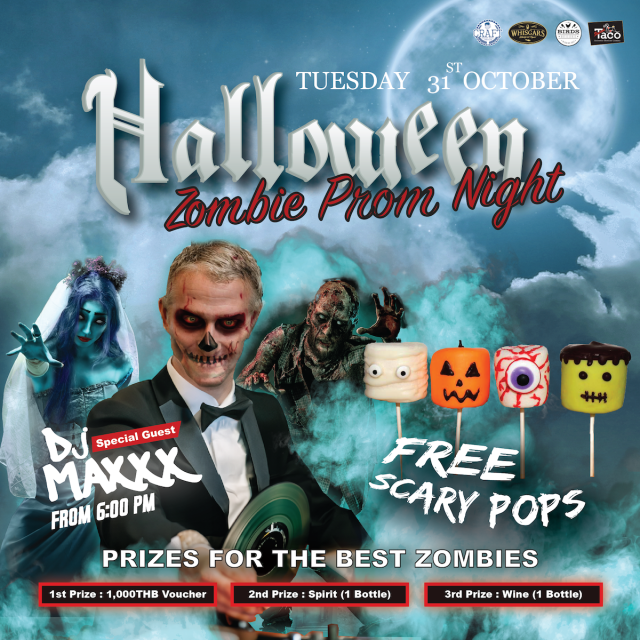 If you thought your high school prom date was scary, you've not seen what's happening at Craft Soi 23 this Halloween.
It's Halloween Prom Night at the three-venue complex where everyone gets free "scary pops" and the best zombies will win cash prizes and bottles of liquor.
The Halloween fun kicks off at 6 p.m. with a dolled-up DJ Maxxx spinning "Monster Mash and other holiday classics.
Craft Costume Contest
Later in the evening, it will be contest time, with the best made-up and costumed patrons vying for the top prize of 1,000 baht or consolation prizes of a bottle of spirits and wine.
The prizes are pretty paltry by Halloween contest standards, but people are probably dressing up already to hit the Shark and Dollhouse Halloween parties at Soi Cowboy, only a short walk away.
Craft Soi 23 is a perfect place for Halloween as prices for craft beer at the outdoor joint already are scary! But you can also join in the fun at the Whisgars cigar bar inside or Slanted Taco, all in the same complex.