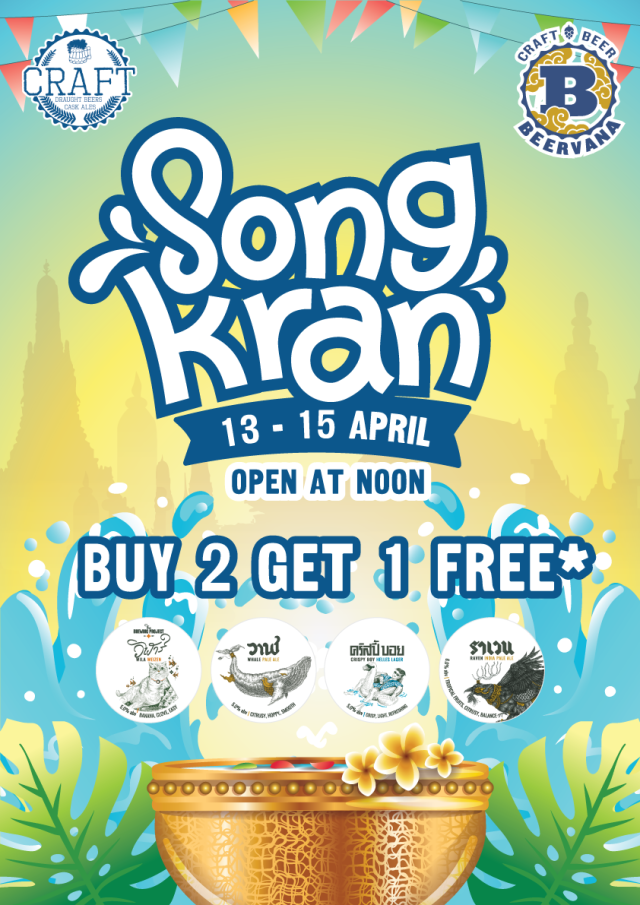 Songkran is here, but if you want to celebrate the holiday without getting soaked, navigate mosh pits or get doused with ice water, head to the Craft Soi 23 Songkran party for its annual stay-dry celebration.
Now in its sixth year – with a three-year time out for Covid-19 – the Craft Soi 23 Songkran party is a water-free party zone. It's friendly and welcoming families, friendly get-together, a class reunion or even a place to bring the pets. Foodies will love Craft's menu featuring all the summer classics and the famous pastrami sandwich, as well as Mexican delights from Slanted Taco.
Craft Soi 23 Songkran Deals
At Craft Sukhumvit 23 enjoy awesome summer tunes from DJ Maxx onwards while sipping craft IPA, stout, pale ale and more. There are 40 taps of craft and commercial beer, plus bottles and cans, so there's something for everyone.
There's also a special Buy 2-Get 1 Free deal on Wila, Raven, Whale and Crispy Boy craft beers.
Craft Soi 23 opens at noon for Songkran April 13-15.