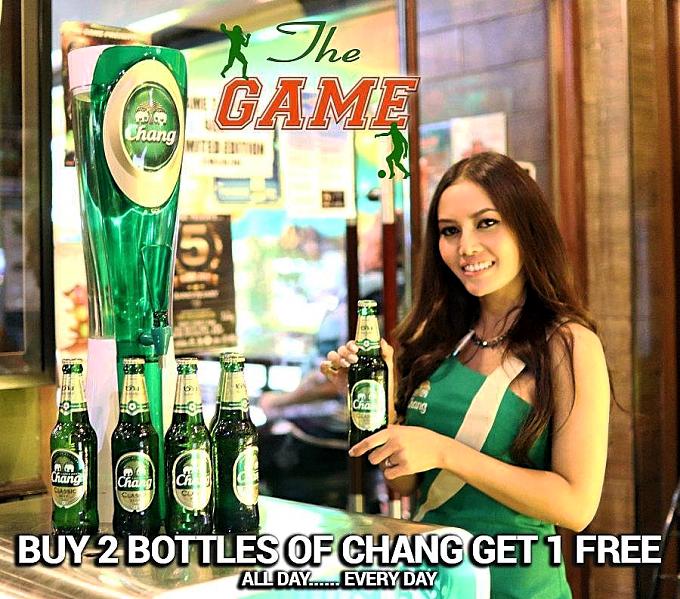 I remember a while ago taking some photos of a lovely lass who was promoting Chang Beer at a party in The Game. I am familiar with The Game Sports Bar and I like to pop in from time to time.
Well, I am pleased to announce that the 2-4-1 Chang Beer Promo is still going. I know the Thai baht remains strong against a number of foreign currencies, but this drinks deal will help to take the sting away.
Believe me, I was happy to be hovering around Miss Chang, who has a smile that could melt the heart of the devil himself. What a cracker!
To prolong things I ordered some Chang Beer from her, as I thought it would be rude to refuse. I didn't down too many, as I did not want a Changover!
This is another added bonus about Thailand because many of the beer promo girls are absolutely gorgeous. These aspects of Thailand are overlooked by some people who take things for granted. You not only get a free Chang Beer when you order two bottles, you also get served by Sexy Suzie. Hey guys, life could be much worse!
The Game Sports Bar is located on the corner of Sukhumvit Soi 9