A Slice Of American Pie 
In my opinion, the classic diner is part of the unique fabric within America's fine tapestry. Some people say that America does not have much history, but that is garbage because this great nation has some incredible history.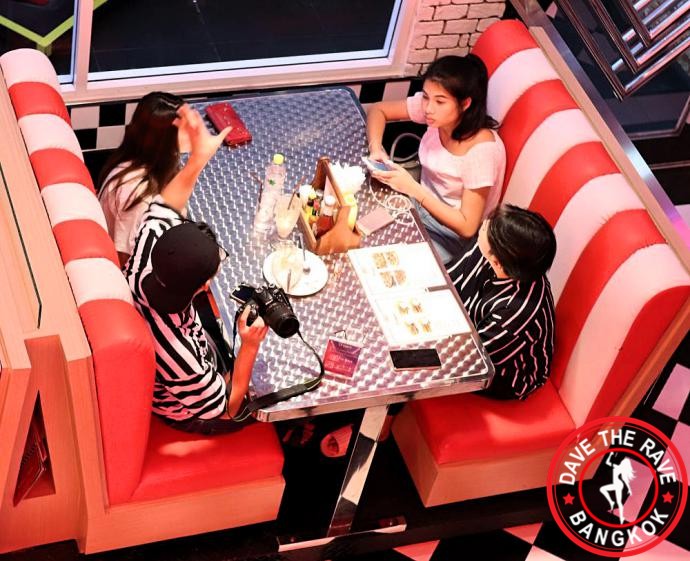 The tale of the American diner dates back much further than you may think. Back in the 1920s through to the 1940s, the first U.S. diners appeared in the form of lunch cars, albeit this probably comes as somewhat of a surprise.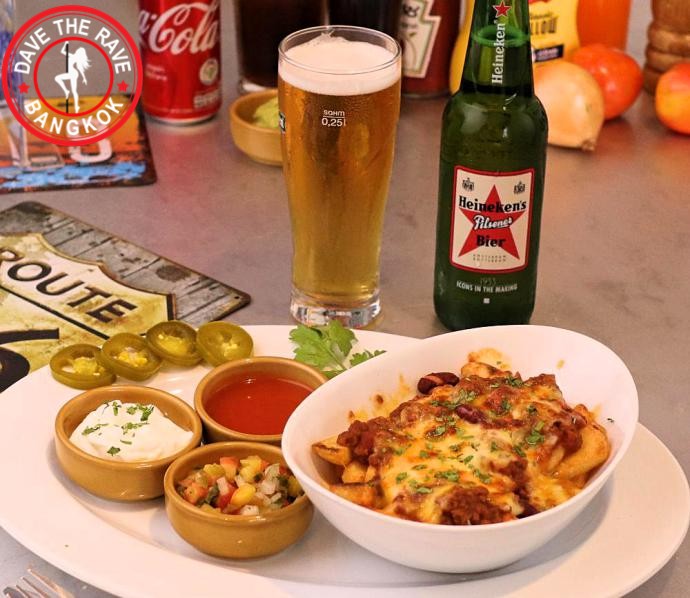 The very first diners to emerge were cleverly constructed from old horse and cart wagons. Some were converted rail carriages, which I find fascinating.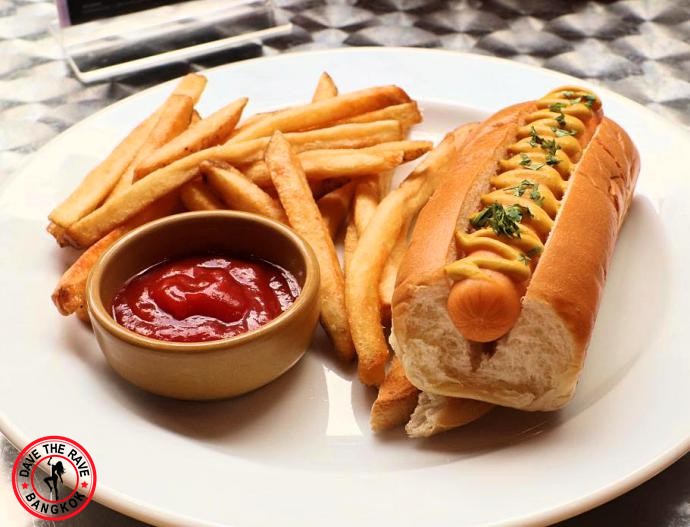 As a kid in England, I grew up with the old British soap operas. Popular television soaps, such as Coronation Street and the mind-numbingly boring Crossroads television series. Crossroads featured the retarded Benny, who was obsessed with Miss Diane!
The family TV soap entertainment was interrupted (luckily for me), by the distinct clanging sound of a loud metal bell. Nope, it was not the town crier if that is what you are thinking. It was of course, the fish and chip van doing its rounds after nightfall.
The relevance to this story is the first American diners were glorified mobile eateries. These meals-on-wheels wagons were elaborate versions of the modern-day fish and chip and burger vans. These vehicles as the Yanks say with that Southern drawl, served food to the fine folks from their wagons.  Let the wagons roll cowboys… Yeeha!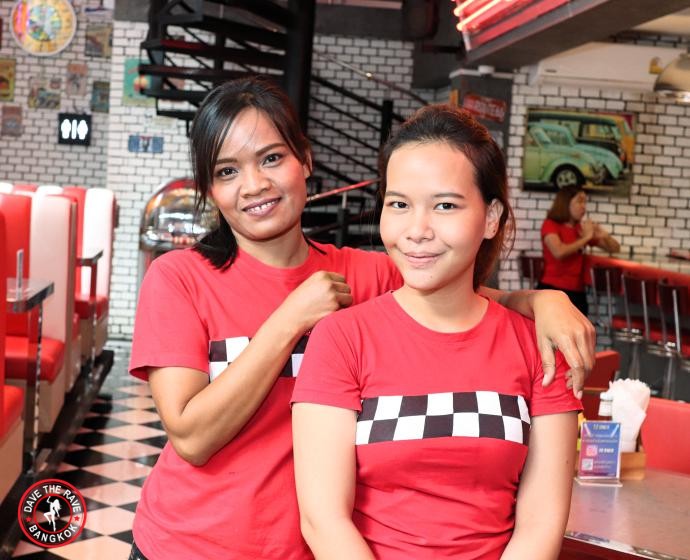 The mega trendy V8 Diner sits smugly next door to Insanity Nightclub. The location is on Sukhumvit Soi 11 in downtown Bangkok. Ironically, this pair of ever-popular venues is the epitome of two eras, that are many moons apart. I find that a slightly strange but interesting comparison.
I really enjoyed Tarantino's enthralling movie Pulp Fiction, featuring that famous American diner scene. I bet V8 Diner would love to see John Travolta and Uma Thurman pop in for a bite to eat, but let's hope they leave their guns at home!  
The V8 Diner is brimming, wall-to-wall with memorabilia from a bygone era. There is even a 10 cents Coke machine and a nostalgic jukebox. Oh boy, if only a Coke still cost 10 cents!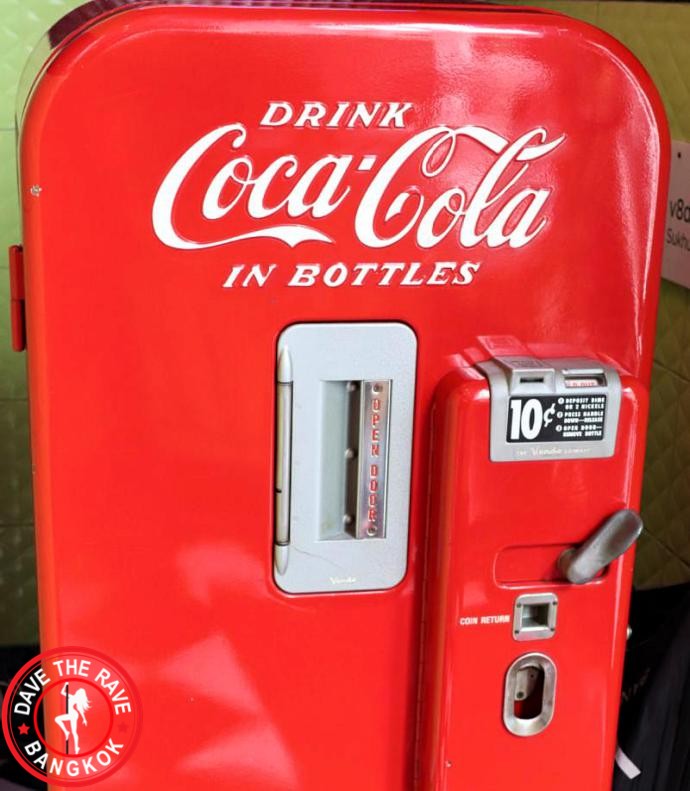 I doubt if anywhere in Thailand, you will discover such an authentic American Diner. I agree that Took Lae Dee Restaurants in Foodland Supermarkets are great Thai alternatives. However, remember they are a Thai version of a diner.
Therefore, the V8 Diner really is a nostalgic slice of good old American pie.