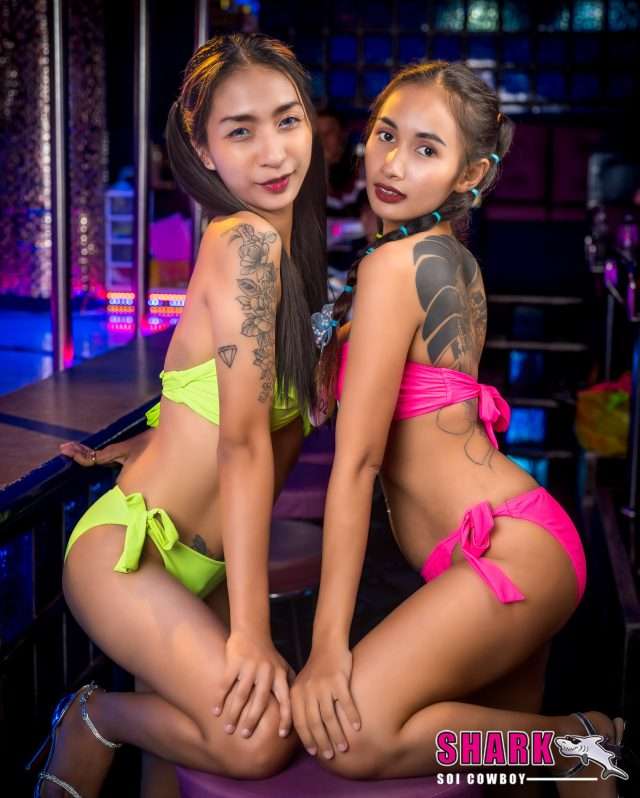 With more than 50 (relatively) new ladies, Shark Club on Soi Cowboy has lots of eye candy these days.
These two dollies look sweet as candy, too, in their Day-Glo yellow and pink bikinis. It's the same same getups you'll see at Shark's Oct. 30 Haunted Full Moon Party.
Thin, young, cute and pretty, these sexy Sharks have me seeing double! It's good that Digital a-Go-Go wasn't seeing double when he pointed the camera at them this month. Yes, this month. So these ladies are there tonight to have fun with you.
Dolly of the Day photos are shot by Digital-a-Go-Go, Bangkok's No. 1 photography and marketing agency for the nightlife industry. Follow them on Facebook, Twitter & Instagram.
And, remember, you can get photos of Dave's Dolly of the Day on Instagram. Just follow the image stream here.