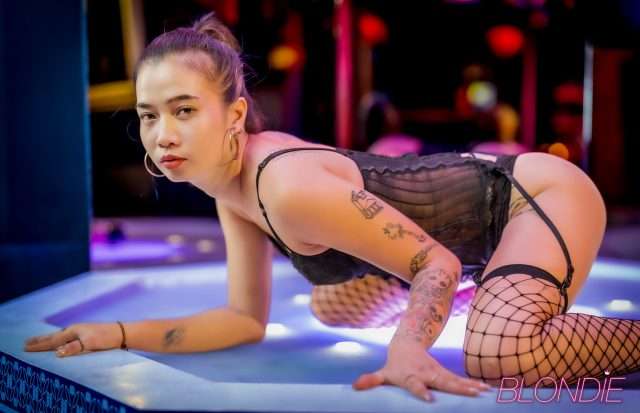 Today's Dolly of the Day was photographed by Digital-a-Go-Go at Blondie, the ground-floor Nana Plaza go-go bar that replaced the original Rainbow 1. It was opened by the owners of Spanky's bar and, despite heavy investment into the look of the gorgeous club and much hype, Blondie never took off and was sold last month.
This lady was one of about two dozen girls working in Blondie at one point. Dancers come and dancers go, but, at Blondie, they mostly went. It could never keep a stable crop of sexy girls. But if you like her, she's still around: Digital-a-Go-Go recently found her working the chrome poles at Suzie Wong on Soi Cowboy.
Dolly of the Day photos are shot by Digital-a-Go-Go, Bangkok's No. 1 photography and marketing agency for the nightlife industry. Follow them on Facebook, Twitter & Instagram.