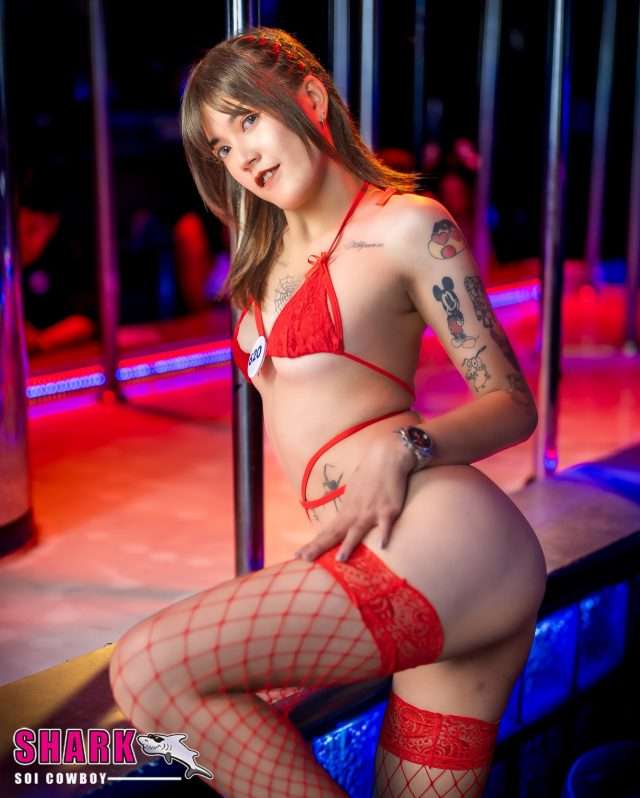 Sharks are maneaters, if you get too close, and at Shark Soi Cowboy, close to this lady is where every guy wants to be.
Shark has undergone a transformation in the past five weeks, with dozens of new ladies taking the stage, a new farang manager and even new DJs. It's fresh and soaring to the top of Soi Cowboy's go-go totem pole again.
Dolly of the Day photos are shot by Digital-a-Go-Go, Bangkok's No. 1 photography and marketing agency for the nightlife industry. Follow them on Facebook, Twitter & Instagram.
And, remember, you can get photos of Dave's Dolly of the Day on Instagram. Just follow the image stream here.