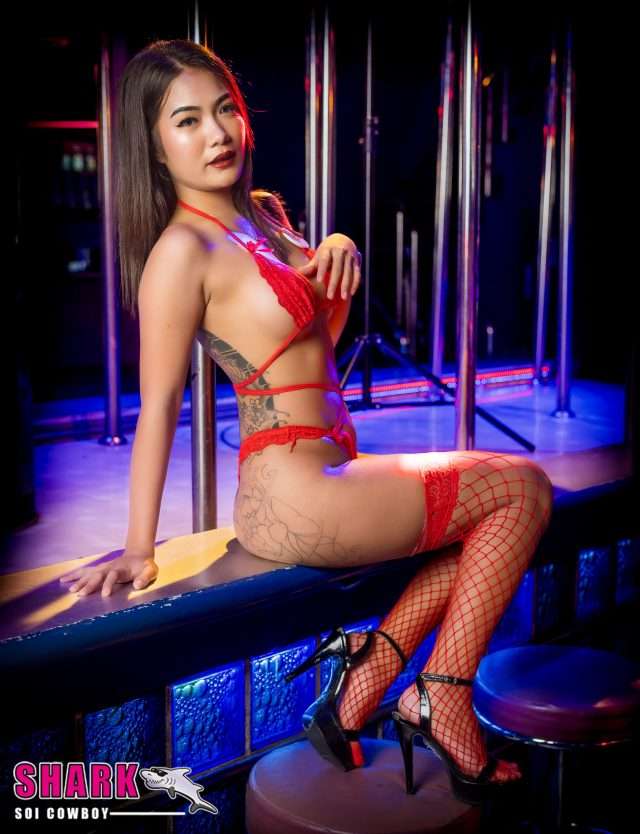 One of the 30 new sexy ladies at Shark Soi Cowboy, this lady is red is one that will make your fin stand up.
Shark has come leaps and bounds this month, adding new ladies, managers and DJs and turning back the clock on this perennial favorite back, which had flagged since reopening in September.
Shark always has been famous for having Soi Cowboy's hottest ladies, but that had not been true for a while. Things are now headed back to where they were and Shark to the top of the charts.
It's easy to see when when you see Sexy Sharks like this one!
Dolly of the Day photos are shot by Digital-a-Go-Go, Bangkok's No. 1 photography and marketing agency for the nightlife industry. Follow them on Facebook, Twitter & Instagram.
And, remember, you can get photos of Dave's Dolly of the Day on Instagram. Just follow the image stream here.