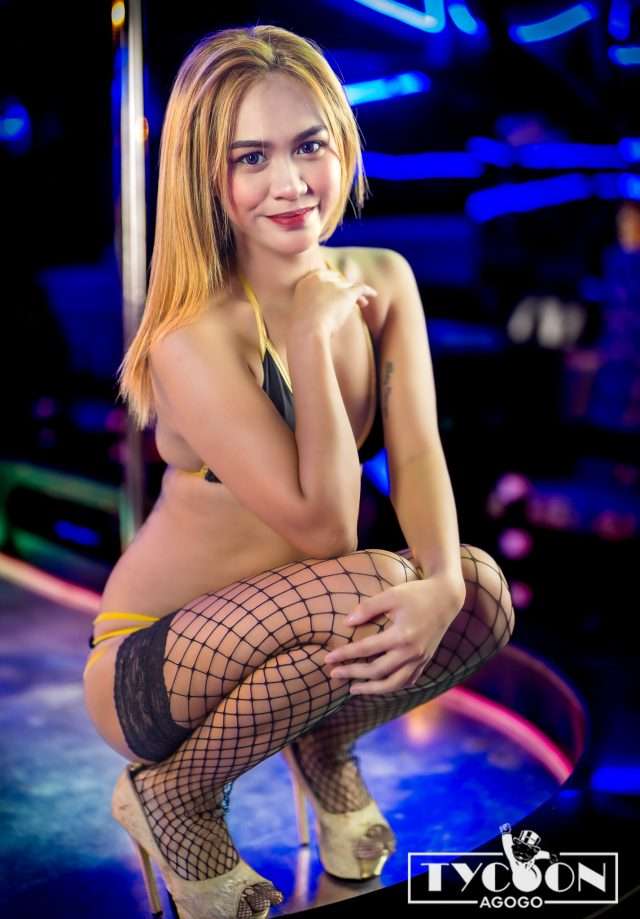 The last time we saw Sexy Som, she was dancing at the now defunct Whiskey & Go-Go. She's now a Tcyoon.
Som is a terrific model and a lady who, according to Digital a-Go-Go, who snapped this photo last night, actually photosgraphs better than she looks in real life – and she already looks good! Most Thai girls, for whatever reason, tend of look better IRL than they do in photos.
Som began dancing at Whiskey back during the pandemic, wearing cocktail dresses. She soon became that ill-fated bar's No. 1 lady. When Whiskey tanked, she jumps ship and went up the Stairway to Heaven to Tycoon aGoGo, which has dropped the "Lounge" from its name in anticipation of the opening of its Lace Lounge next month.
Dolly of the Day photos are shot by Digital-a-Go-Go, Bangkok's No. 1 photography and marketing agency for the nightlife industry. Follow them on Facebook, Twitter & Instagram.
And, remember, you can get photos of Dave's Dolly of the Day on Instagram. Just follow the image stream here.