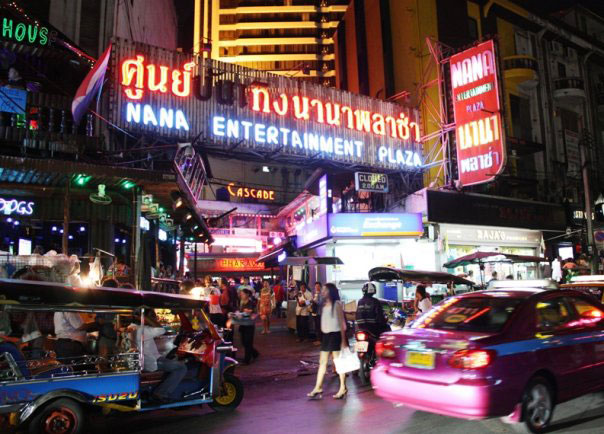 Bangkok Nightlife News & Flooding Update 20/11/2011
[wp-bannerize group="bruce" random="1″ limit="1″]
Central Bangkok Flooding – What Flooding? As I rightly predicted all along, amid all the confusion created by inaccurate media reports, downtown Bangkok was never flooded and it will remain that way. The flood waters are subsiding around the outer parts of the capital and the rain has stopped. A minority of people were critical of my Bangkok Flooding Updates, but I have proved them wrong. I report the facts from where I live, which is right in the heart of Bangkok's pulsating nightlife on lower Sukhumvit. The Thailand floods in certain areas were very bad. In fact, they were the worst in 50 years, but this was NOT central Bangkok. However, the media maniacs scared off visitors to Thailand, even though the International Airport and central Bangkok remained unaffected. Meanwhile, Bangkok business operators are left to pick up the pieces.
Nana Plaza Will Remain The Same – Despite much speculation about the future of Nana Plaza, very positive news has emerged. The Bangkok rumour mill was churning out all kinds of crap, but NEP will remain as a red-light district. The bullshit merchants and misinformed meddlers have been proved wrong yet again! I am waiting upon final details before I reveal more about the sale of the Nana Entertainment Plaza master lease.
Daves Raves – Hey, it's all good news for bar hoppers seeking sexy boppers!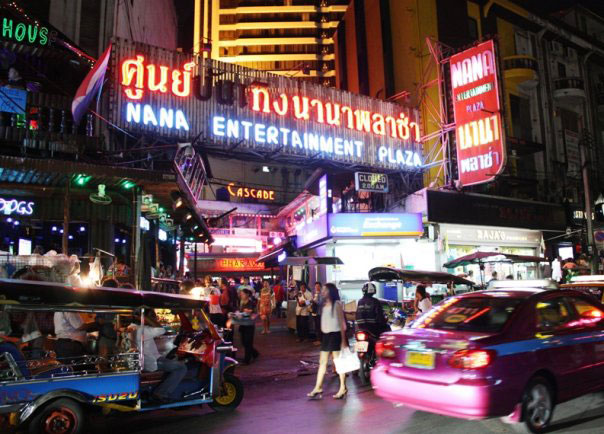 Water Walls – I am pleased to report that Thailand's nightlife scene is starting to gear up for the tourist season. Meanwhile, a lot of people have flocked to Pattaya to escape the central Bangkok floods that never happened. Parts of central Bangkok look like London during World War II, with sandbags pilled up and concrete 'water walls' erected outside shops and bars. I have to step over a concrete wall to enter the laundry shop; it's as though they are protecting the crown jewels! Lower Sukhumvit resembles a scene from the classic British TV Show Dad's Army… 'Don't Panic!'
Bangkok Bound – Stop Looking Start Booking! I suggest you find the best flight and hotel deals and fly to Thailand for some fun in the sun! It is time to escape the frosty folks in freezing Farangland and fly to Bangkok. You can probably find some really good deals at the moment, so exploit the situation. Your Thailand trip for this 'high season' might cost you considerably less than you predicted. What are you waiting for?