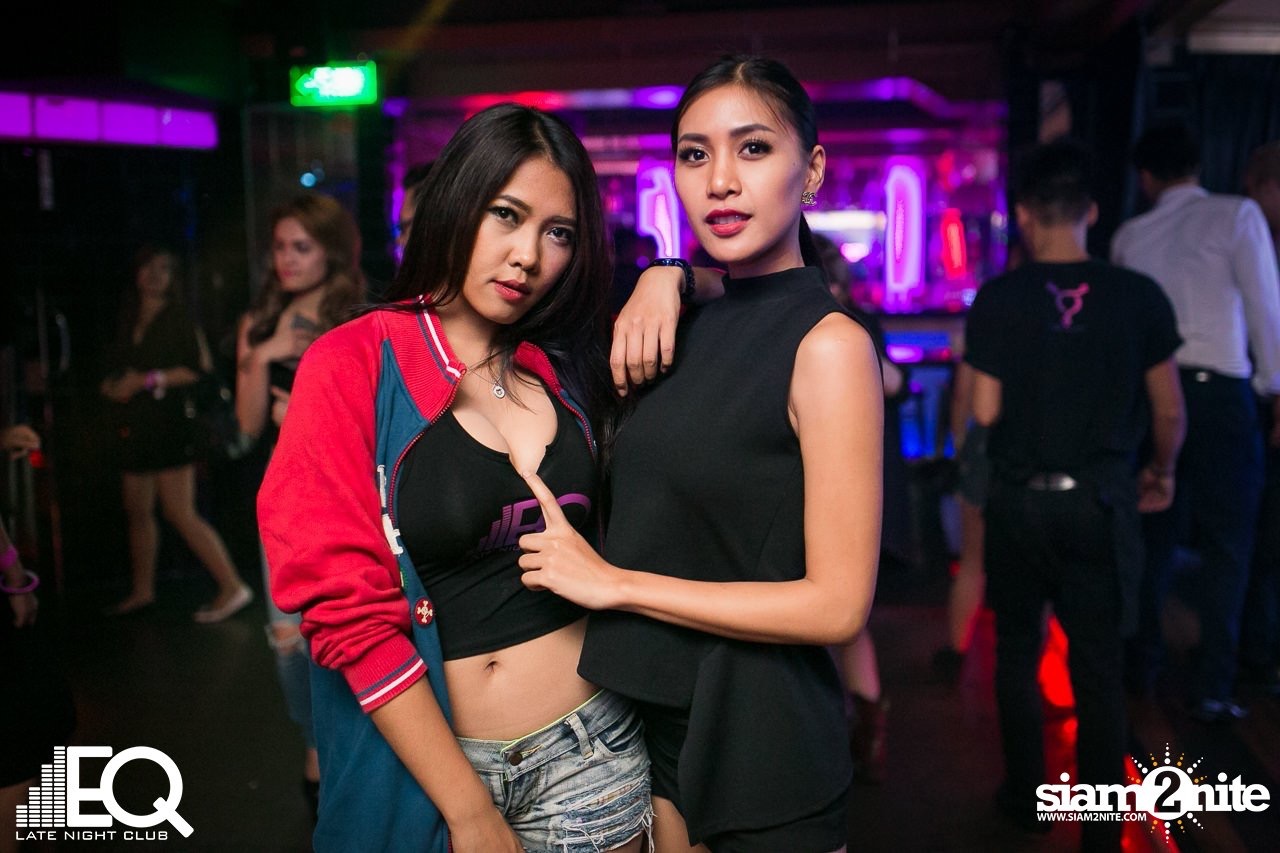 Late night club EQ (next to the new hooters on soi nana) seem to be offering some very tempting deals again for a friday night.
4 girls can get a free bottle of vodka before 1am and guys have to pay just 999 THB for a bottle of Absolut,   plus there is another open bar, so after paying the entry of just 200 THB you can drink all you want till 2am.   This does seem like an amazing deal for a Friday as you would normally expect these kind of offers midweek when clubs are quiet. You can see more on this offer on their flash new website
I was at the Grand opening with Thai superstar Dome  last thursday and the house was rocking! If I say wall to wall crumpet, I think you know what I mean.  If you think I'm exaggerating, well look at the pictures!
This was really an incredible night for the club and hats off to the new management team as they pulled off a great night. We staggered out at 5am!   Great to see the old nana disco look so classy and, for the time being the naysayers have been proved wrong.