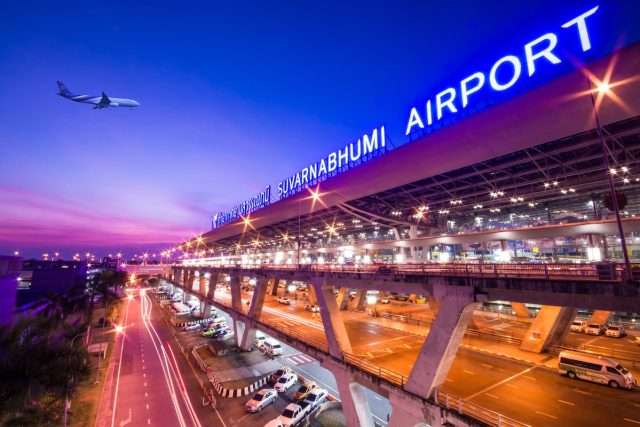 Thai aviation regulators will accelerate approval for airlines that want to add more planes to their fleets to increase capacity and reverse high airfares, which have surged in recent months due to a quick recovery in tourism.
On Saturday, government spokesperson Anucha Burapachaisri said Prime Minister Prayut Chan-o-cha has instructed the Transport Ministry to ensure that the high airfares are simply not a matter of needless overcharging.
Domestic passenger volume increased by 85% in the first quarter of this year compared with the same period last year, causing high airfares. Meanwhile, international traffic surged by about 54%, and airlines have not been able to expand their fleets quickly enough to meet demand.
Airlines worldwide have struggled to return to full capacity following the Covid-19 pandemic, and have faced numerous challenges, including labor shortages and high costs associated with bringing jets back into service after being idled for more than two years. Airports have also been struggling to find enough staff to manage the increased passenger loads.
Anucha said that the government will assist airlines in increasing the number of seats on both domestic and international routes, in accordance with market demand. This could also allow them to reduce the high airfares.
The Civil Aviation Authority of Thailand is presently considering requests from the local units of LionAir, VietJet Air and Thai AirAsia to add more jets to their fleets. Thai Airways International has also requested permission to operate six more planes.
He added that the regulator will monitor airfares and hold frequent meetings with airlines to ensure reasonable ticket prices, urging people to book their tickets in advance to avoid paying excessively high prices.
High Airfares Hurting Thailand Tourism
This year, Thailand has seen a better-than-anticipated recovery in foreign tourism, with the Southeast Asian nation forecasting that full-year arrivals will reach roughly 30 million, more than twice last year's 11.2 million.
As a result, hotel room prices, airfares and food prices have all increased, prompting authorities to warn operators against overcharging visitors.
The Airlines Association of Thailand previously urged the government to reduce fuel taxes and service fees at airports due to concerns about a potential increase in fuel prices.
However, AAT President Puttipong Prasarttong-Osoth stated that as long as the CAAT can regulate fares using the ceilings it has set, a spike in airfares should not be a significant issue.