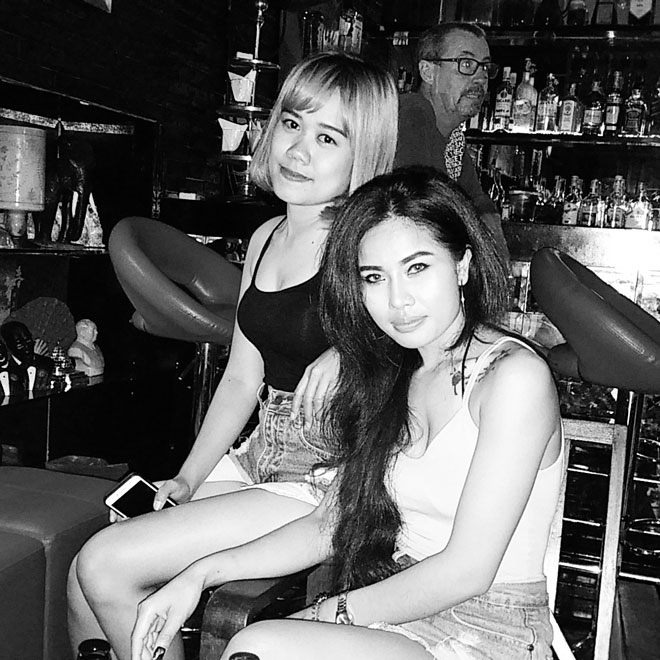 Growing up in the 1970's, I have very happy memories of nipping down the local Chinese Restaurant and ordering a C3 or an M4 off  the set menu.  Sweet & Sour Pork, Chicken Chow Mein, and Egg Fried Rice. The price was an exorbitant one pound and that included  prawn crackers and a coke!
Since then I have always loved Western Style Chinese Food.  That includes things like Crispy Duck, Pancakes & Hoi Sin Sauce, plus Beef & Black Bean Sauce. The sort of food you would never find in all of China.
Apparently, Chinatown here in Bangkok is one of the largest and oldest in the world, but can you get a decent Egg Fried Rice, or Chicken Chow Mein?  Not a chance. Pig's Innards no problem, Bird's Nest Soup, or Lizard's Entrails, but  a nice plate of Crispy Duck and Pancakes… Gotta be dreaming! :(
That is why I got quite excited when I ran into Joe (now managing the Dragon's Head) down at The Pickled Liver Pub the other night and he told me all about the Golden Bowl, (which I have heard of but never tried). But, they are now serving out of the Dragon's Head on Patpong 2 and I thought, I better get down there sharpish and give it a try.
Well, I got there on Friday night, with my mate Toby and we ordered the Beef with Chilli in Black Bean Sauce, Chicken Chow Mein and the Crispy Duck, Pancakes and Hoi Sin Sauce. I know you might be thinking… Dave The Rave Chicken Chow Mein really?!  But, I always say, "Don't be shy give it a try!"
The food was excellent and  the atmosphere at the Dragon's Head was great with live music from The Regulators. This tiny bar now seems to be making waves, as a real live music venue and is busy most nights. It certainly was on Friday.
After polishing off the delicious Chinese, I did pop into the recently opened Glamour Bar, right opposite Foodland. I have to say I was impressed.  They had over 30 girls in total and they all looked good.  The air conditioning was good, the drinks were nice, the service was polite and I liked the comfy sofas. Could I have just caught it on a good night?  Well maybe,  but the experience did leave me thinking I wouldn't mind going back for another look and at the end of the day if you're running a bar, that's the result you want.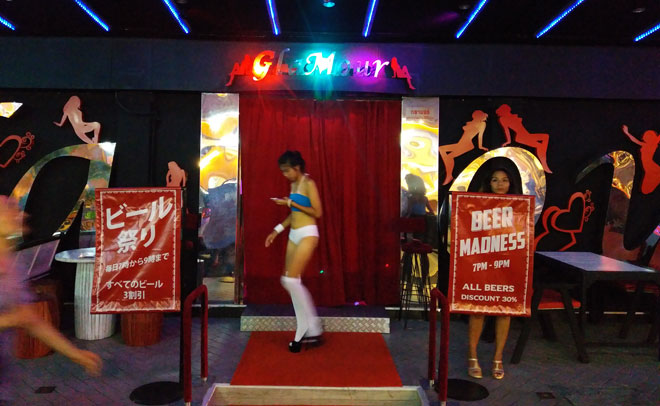 The Strip was a bit quiet as was the Black Pagoda, but these venues have been going so long now you have to ask yourself the question, does it matter. It's a bit like going to a well know pub in your home town. It's a place people know and will always go to because it's familiar. If you go there and it's a bit quiet one night, it won't stop you going there again. You'll be back  when you're next in that part of town because, as I've always said,  people do like to go places that they know and where people know them.
This Friday there is a big underground live music event Joe was telling me on Patpong called Gong of the Pong, which will have several live bands playing at the Black Pagoda and at the Dragon's Head. This event is expected to pull a couple of hundred people, or more, so I shall probably pop down again with my camera and yeah, I might well have another Chow Mein while I'm down there :-)