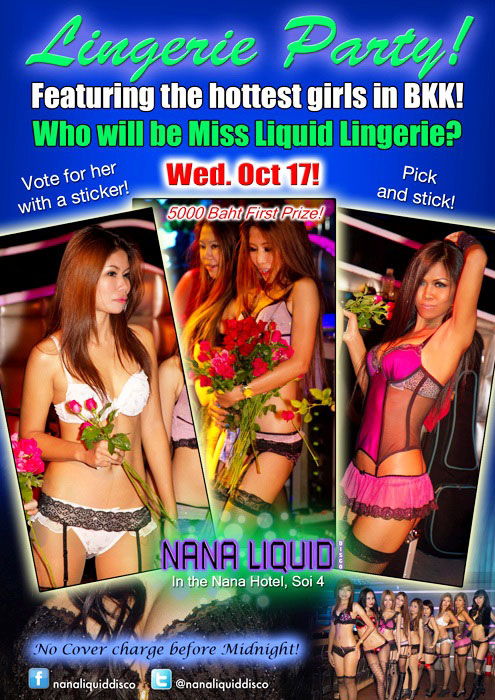 [wp-bannerize group="eblue12″ random="1″ limit="1″]
Sexy Thai Girls! It's Lingerie Party Night at the Nana Liquid Disco this Wednesday, October 17th. The action will start around midnight and it promises to be a great night. It is going to be hot in the city!
Pick & Stick! Vote for the hottest Thai girl by putting a sticker on her.