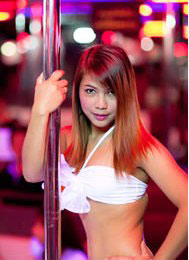 Nana Plaza VS Soi Cowboy
[wp-bannerize group="Bp" random="1″ limit="1″]
It doesn't seem so long ago that guys were constantly complaining about Nana Plaza, but at the same time praising Soi Cowboy. And, to a large degree it was justifiable criticism. Here are some of the reasons why Nana Plaza got so much criticism – price hiking, mercenary bar girls, tranny takeover, lack of sexotic shows, vacant bar units. And yes OK, Soi Cowboy does look lovely with all the pretty neon lights. However, the Go-Go Guru is old school and I'm only interested in the action INSIDE the go-go bars. You know, girls, girls, and more girls. Stuff the lights!
Well, the situation has now changed in favour of Nana Plaza. A group of extortionately priced go-go bars in Soi Cowboy have now made it the most expensive red-light district, plus they are very poorly managed. The mercenary attitudes in certain go-go bars has upset customers and this has led to Soi Cowboy losing its overall appeal. Cowboy Street might look packed, but most of the bars are fairly quiet inside, especially during the week. As a friend said to me, 'Cowboy is not fun like it used to be.' In Baccara and Shark there are some super sexy go-go girls, but these are just two bars. Unfortunately, the previously popular show bar Raw Hide has gone down like the Titanic since it was sold. Raw Hide was previously a sister bar to Long Gun, but sadly not anymore.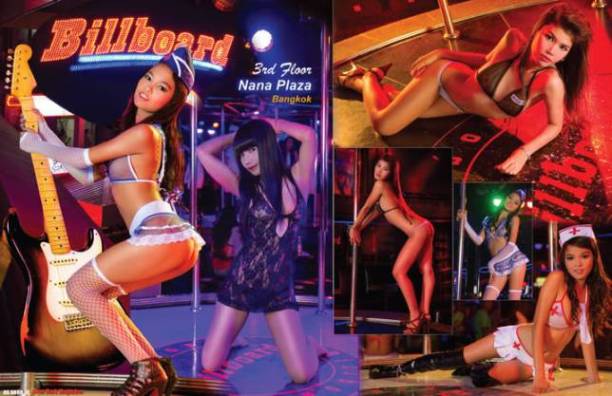 The Resurgence Of Nana Entertainment Plaza
Nana Plaza has risen once again with several go-go bars providing sexotic shows and the upbeat atmosphere has returned. Much of the credit for this is due to a number of bars (especially the show bars), which provide excellent entertainment. With the exception of Rainbow 4 and Mandarin, all the best action is on the left-hand side as you enter Nana Plaza. Also known as NEP it is a fact that Nana Entertainment Plaza is once again providing 'entertainment' that we definitely cannot see in Farangland. Although it is not politically correct entertainment, the increase of foreign women in the audience, shows that it attracts people through curiosity, if nothing else.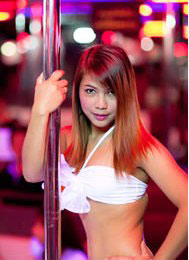 Here is a selection of the best bars on the left-hand side in Nana Plaza – Big Dogs (great location), Lollipop (lively go-go girls), Spankys (fun, upbeat show bar), Angelwitch (professionally produced shows), DC 10 (fun and friendly girls), Billboard (Jacuzzi girls and sexotic shows), Las Vegas (upmarket show bar). Now that's seven bars worth checking out and they are all situated on one side of Nana Plaza. Furthermore, coming soon is Strap's Bar, which replaces the old Cathouse (situated above Big Dog's). Strap's will feature coyote dancers and I think it will be a welcomed addition. Meanwhile, even during the rainy season Nana Plaza seems to be building up momentum for the high season, which will hopefully start in November.
QUICK CLICK – Go-Go Bar Reviews – Nana Plaza  –  Soi Cowboy