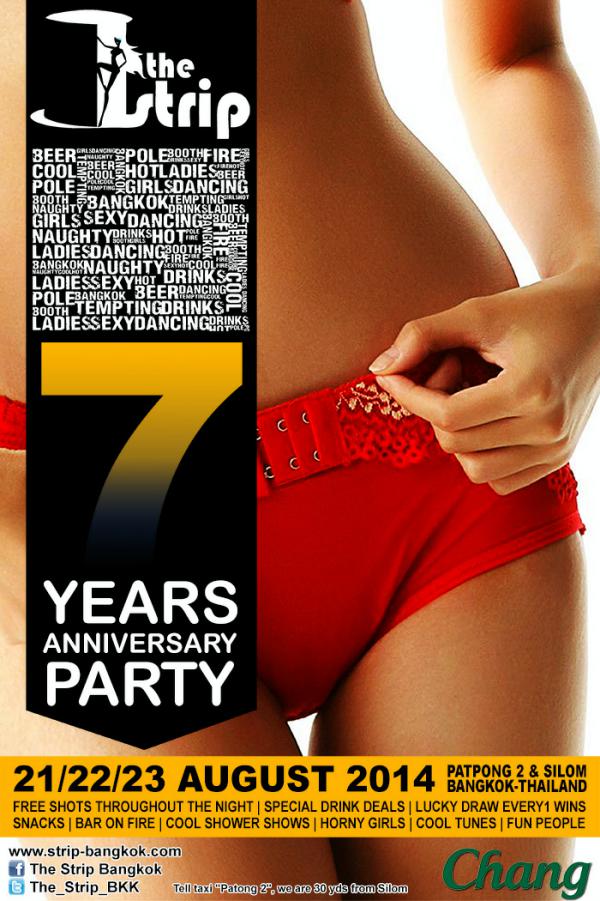 [wp-bannerize group="thestripbanner" random="1″ limit="1″]
The life span of a Bangkok gogo bar is hard to predict, especially considering the downturn of the world economy and with Thailand struggling with its own problems. When you combine these problems over the past several years it definitely makes running a successful gogo bar much more of a challenge.
The Strip GoGo Bar located in Patpong Soi 2 is one of the survivors and celebrates its 7th Anniversary in style. Starting from tonight The Strip is hosting a special Anniversary Party for three nights running.