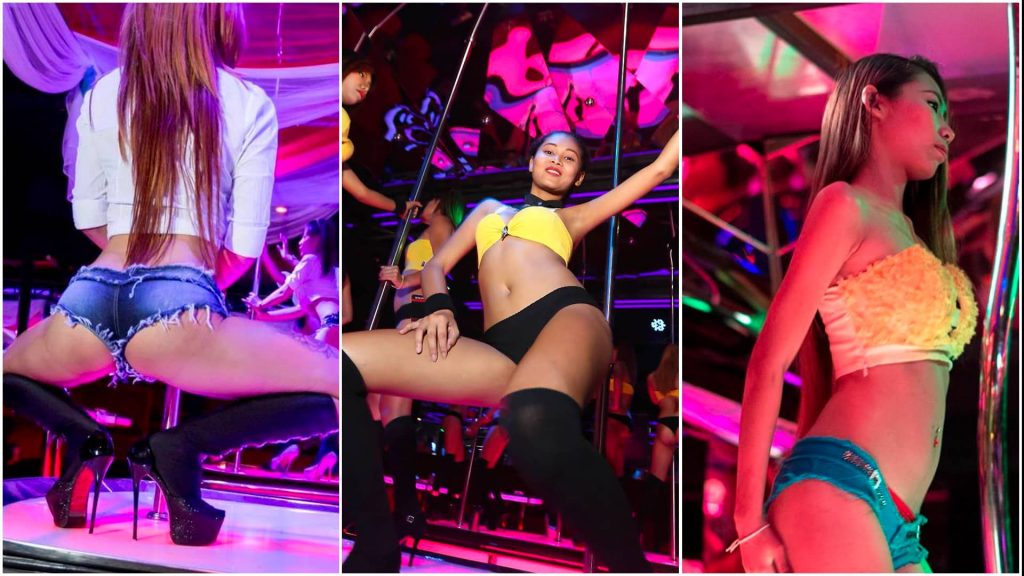 Having been able to obtain their SHA approvals, some of Patpong's nightlife venues have reopened  this week.
These include the Legendary Bada Bing (once voted one of the top 5 Gogo Bars in Bangkok), The Black Pagoda and XXX Lounge (formerly Club Electric Blue), which has been open for a couple of weeks now. Also, open are BarBar Fetish Club, Patpong Museum and the King's Corner Bar.
How about a bit of crazy tonight? 😜😍#xxxloungebkk #bangkok #safetravels #patpong #nightlife pic.twitter.com/NC4hEHyf2C

— XXX-Lounge Bangkok (@XBangkok) December 9, 2021
The New Normal.
Although these bars have got their SHA approvals and been able to open, the new normal is very different from the pre-covid days.  The lights are on, the music is very soft, there is no dancing permitted, the stages are empty or curtained off. So sadly, it's a bit like being in a GoGo bar at closing time.
With beers prices at a lot of venues still high, around 180 baht in some places; is this a tempting prospect? I leave you to draw your own conclusions. 😉
Goodbye To Old Friends…
On a slightly sadder note, some well know and well-loved Patpong venues have closed permanently. These include the Madrid Bar on Patpong 1 and Le Bouchon French Restaurant on Patpong 2.
The legendary, nostalgic Madrid Bar dates back to 1969, when it catered mostly to US soldiers fighting in the Vietnam War and later gaining a reputation for hosting pilots from the CIA's Air America and even, as a place where covert operations were planned. Oh yes, it's all incredibly true! 
Bangkok living legend and acclaimed author Dean Barrett, recalls drinking with Tony Poe at the Madrid Bar. Tony Poe was a CIA officer famed to be who the character of Colonel Kurtz was based on in the movie Apocalypse Now.
Such a shame to see all that rich history disappear. 
Le Bouchon was a similar legend having been on Patpong 2 for over 25 years, seving excellent French cuisine.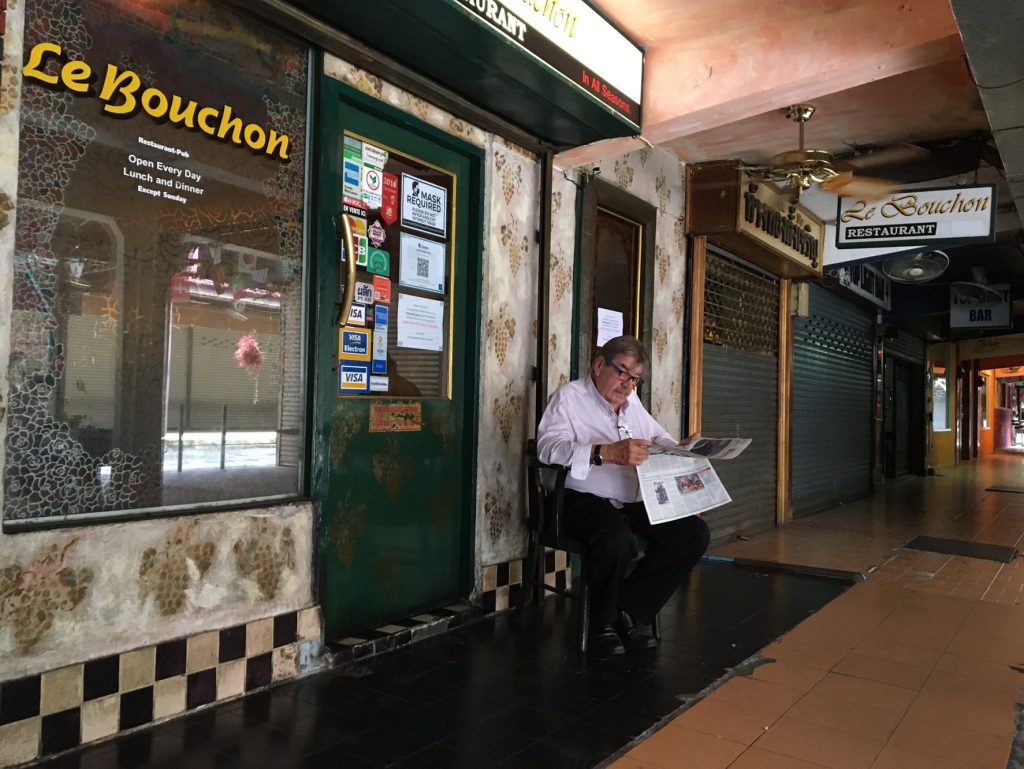 Serge the owner posted this message on his Facebook page…
"Dear Customers, Friends and Associates,
Today, and with great sadness, I have to inform you that, due to the current adverse circumstances, your favorite restaurant Le Bouchon in Patpong, will remain closed. I wish to take this opportunity, together with my entire staff, to thank you from the bottom of my heart for your kind patronage and unwavering support over the past twenty-five years. I have enjoyed and appreciated every minute of it. On a more positive note, be assured that I am actively in search of a new location and I will not fail to communicate with you in due time. We shall meet again in the near future. In the meantime, stay healthy." Serge
The list of venues that have closed permanently on Patpong is growing with Superstar, the oldest go-go bar in Thailand and Kiss Go-Go Bar added to the list.
More updates soon, cheers!