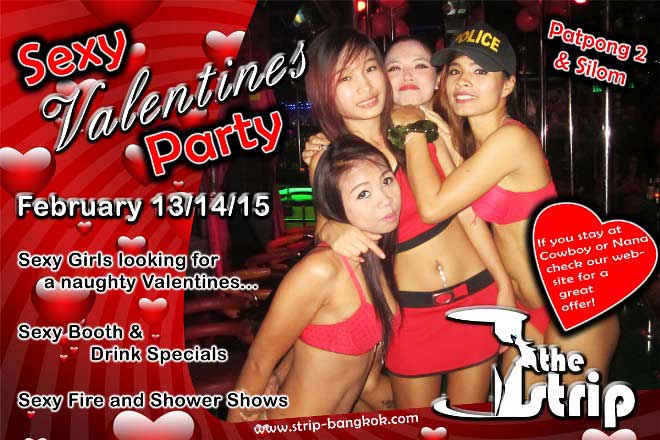 [wp-bannerize group="thestripbanner" random="1″ limit="1″]
A special time of year is just around the corner for dare I say, some romance in our lives. If I need to jog your memory Valentine's Day is coming up and here in Thailand it reminds me of strawberries and honey.
So you are thinking, what am I talking about? Well, strawberries represent the heart, whereas honey is sweet and sticky like romance. Celebrating Valentine's Day in Thailand will more than likely be sweet, sticky and fruity too!
The Strip GoGo Bar located  downtown in Patpong Soi 2 are hosting a Sexy Valentine's Party on February 14th, 15th and 16th. Who will be your Valentine?