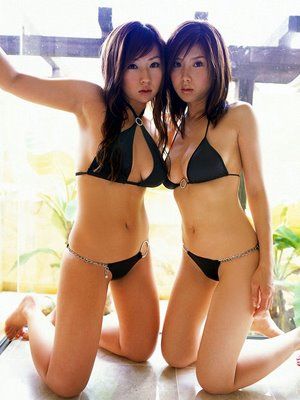 Another selection of Hot Thai Girls in something sexy for the weekend part 5. Please also not that the Gallery Page has had a massive update with over 100 new hot pics added.    The flooding in Thailand has now become global news with stories on CNN and the BBC.  Over 200 people have been killed and the situation is very bad in some of the provinces, especially Ayutthaya.  The big question on everyone's mind is will Bangkok flood?   If you were out on Soi Cowboy or Nana Plaza last night you would not think so, most of the bars were busy and Soi Cowboy looked somewhat like the Mardi Gras!
[wp-bannerize group="castle" random="1″ limit="1″]
The situation in Bangkok is supposed to reach its most serious between Oct 16 and 18 when the northern water-flow, combined with the high tide and projected heavy rainfall could cause severe flooding in the city.  The areas most at risk will be on the Eastern part of the river; Min Buri, Nong Chok, Lat Krabang and Klong Sam Wa districts.  I remember when Sukhumvit Road flooded  20 odd years ago, it was crazy with abandoned cars and sandbags outside all the shop fronts. So will we see a repeat of  that?  The experts think it will NOT affect central Bangkok, but it might be worth stocking up on booze 'n' babes just in case!
Sweet Sixteen – 16 Sexy Thai Babe Photos
[nggallery id=32]