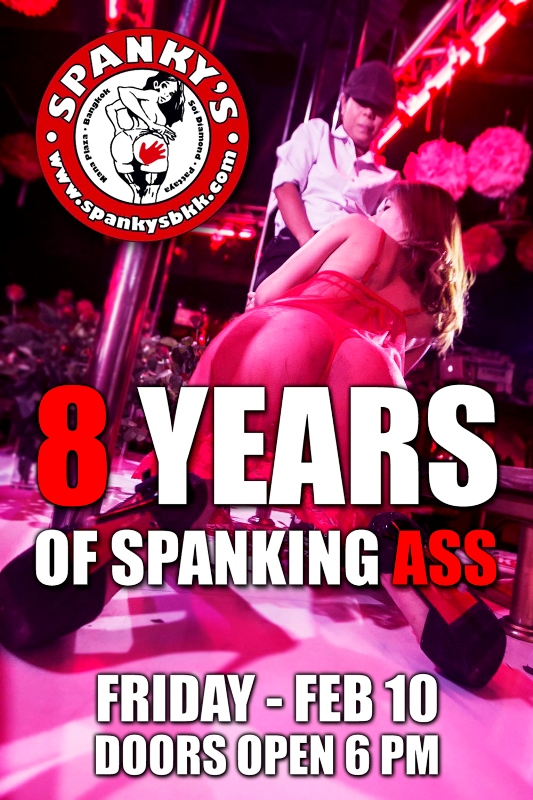 The popular fun 'n' frolics gogo bar Spanky's celebrates a remarkable 8 Year Anniversary, tomorrow night in the neon jungle of Nana Plaza. Believe me, this is a great achievement for any gogo bar in Thailand, especially nowadays.
On Friday, February 10th, there will be not one, but two BBQ Roasted Pigs and a ton of fun awaits you. Doors open at 18:00 and there is a possibility that Nana Plaza will have to close at midnight, due to the Buddhist Holiday on February 11th.
Spanky's GoGo Bar is located on the Middle Floor next to Angelwitch GoGo Bar.