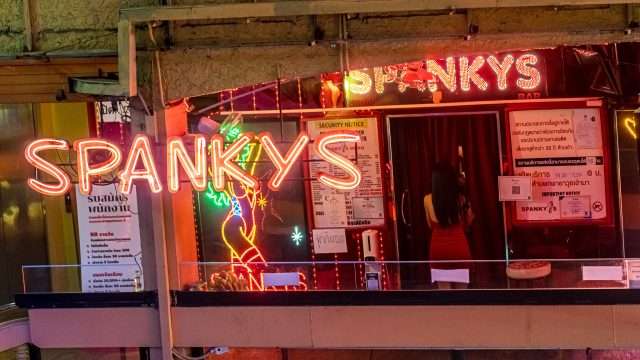 With low season now in full swing, a Spanky's Renovation has launched without closing the Nana Plaza go-go bar.
It's never slow at Spanky's, even in the low season. But it is slow-er in the rainy season, as in there are no queues to get in except maybe on Fridays and Saturday. So this time of year is the best chance owner Marc has to upgrade one of Nana Plaza's most-popular bars before the high season.
The last time Spanky's underwent renovation was back in 2017, and it was a major undertaking. All the sofas were ripped out, new foundations built and new, nicer seats put in, among other things. The bar was closed for a few days during that process, but that won't be the case this year.
Spanky's Renovation Underway
Work on Spanky's renovation already is underway, but there was no builder's dust to be found Monday night when Spanky's threw a big birthday party for manager Mathieu. In fact, other than a missing rail on one side of the stage, it was hard to tell any reconstruction was underway.
So what's on the Spanky's renovation upgrade menu? Mathieu said Monday that both the bar back and frontage will be upgraded. The back, with its shelves of liquor, will end up looking "better than Blondie" which, itself, had an impressive bar back.
The front of the bar, now just a plain block of concrete below the tiled counter, will be covered in colorful LED lighting (as will the back).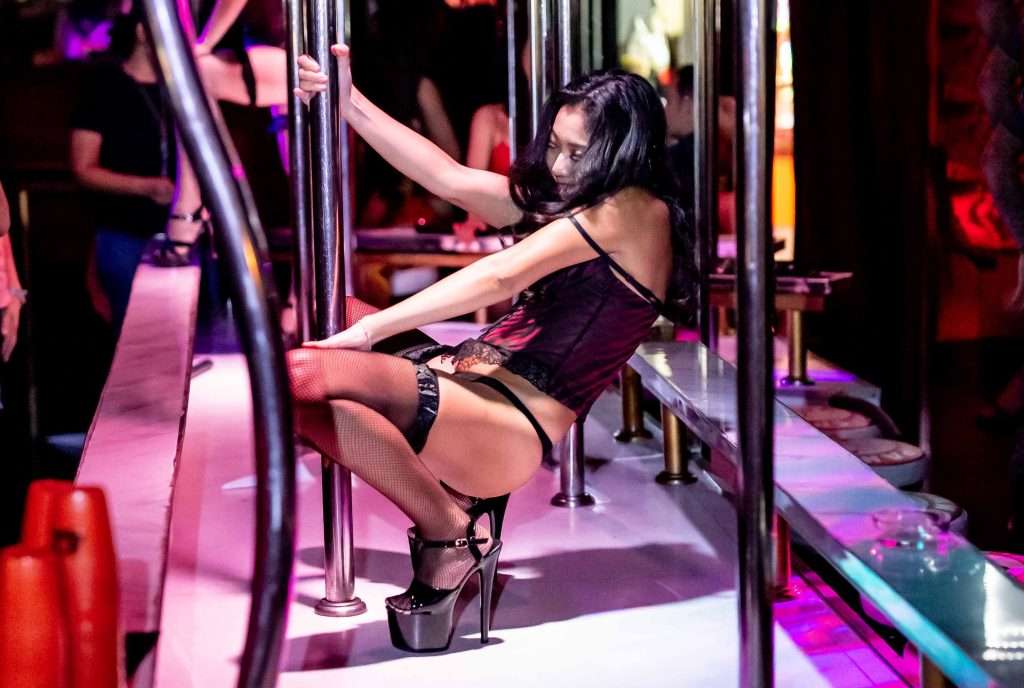 Spanky's famous shower also is set for an upgrade. It will retain its round shape, but get new glass and its base will be lit.
Marc said Monday there also are plans for replacements and upgrades to the benches as part of Spanky's renovation, but, again, that won't require Spanky's to close, as work will be done incrementally.
On stage, there will be new rails and customer tables already are being replaced with nicer models.
The Spanky's renovation is set for completion over the next six weeks and Spanky's will be "rockin'" for high season, Marc promised.
Located on the middle floor of Nana Plaza, Spanky's is in its 15th year under current ownership and has gained a worldwide reputation for being, as the bar touts, "No. 1 for fun in Nana Plaza!"
Online reviews are great, but this one, on Yelp, won't be true much longer.
"Spanky's is a bit of a dive," the pre-renovation review said. "But the dancers are hot and the shows are wild. If you're looking for a cheap and fun night out, then Spanky's is the place for you."