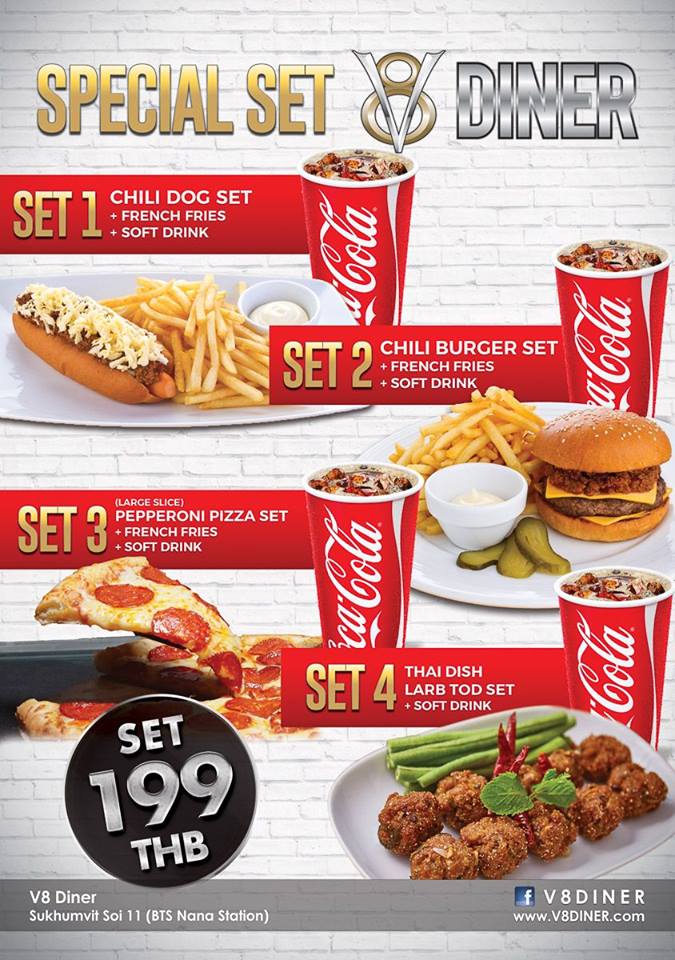 V8 Diner Bangkok
The stylish American themed V8 Diner provides the perfect backdrop for good old fashioned comfort food. Comparable to an American diner, V8 has become a trendy hangout for young Thais, as well as foreign visitors alike. 
V8 Diner is situated next to Insanity Nightclub downtown on Sukhumvit Soi 11, which has become somewhat of a club hub.  
Today though, I want to mention the food at V8 Diner. There is a list of Super Saver Special Sets that will suit both Asian and Western tastes.
There is always plenty of eye candy here for the horndog's and yet another advantage of V8 Diner is it's open late. 
You can't go wrong at 199 baht pet set. Check it out foodies!