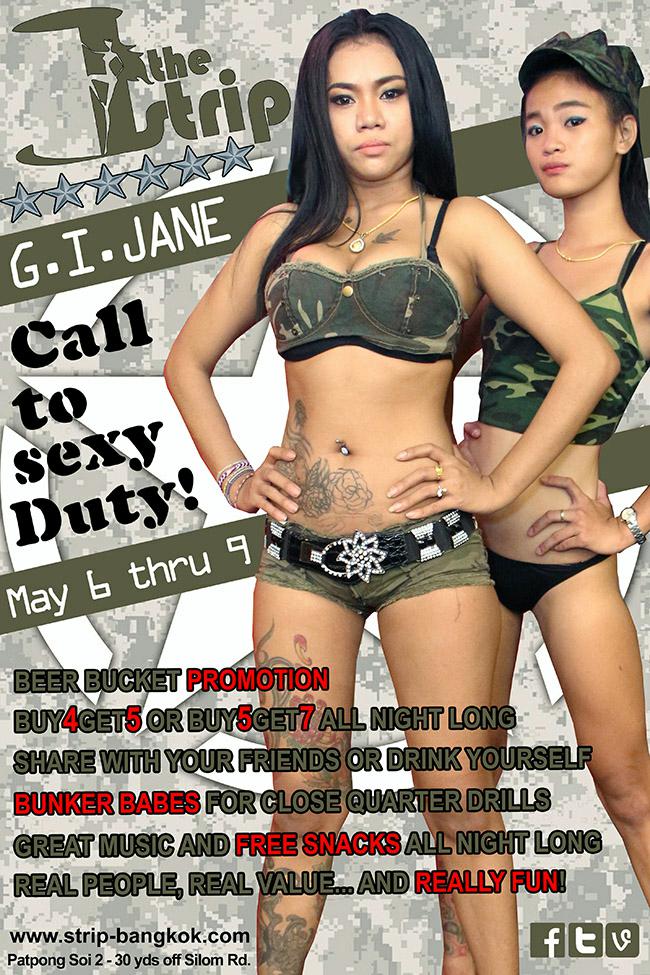 [wp-bannerize group="thestripbanner" random="1″ limit="1″]
The Thai Army are on special duties from May 6th until May 9th in Bangkok. These highly trained soldiers will be in The Strip located in Patpong.
To maintain morale, there is a Beer Bucket Promotion, while sexy G. I. Jane's will put you through your paces. They are specialists in close quarter drills!
Drill Sergeant Kwan will shout out the order, "Get your ass into The Strip!"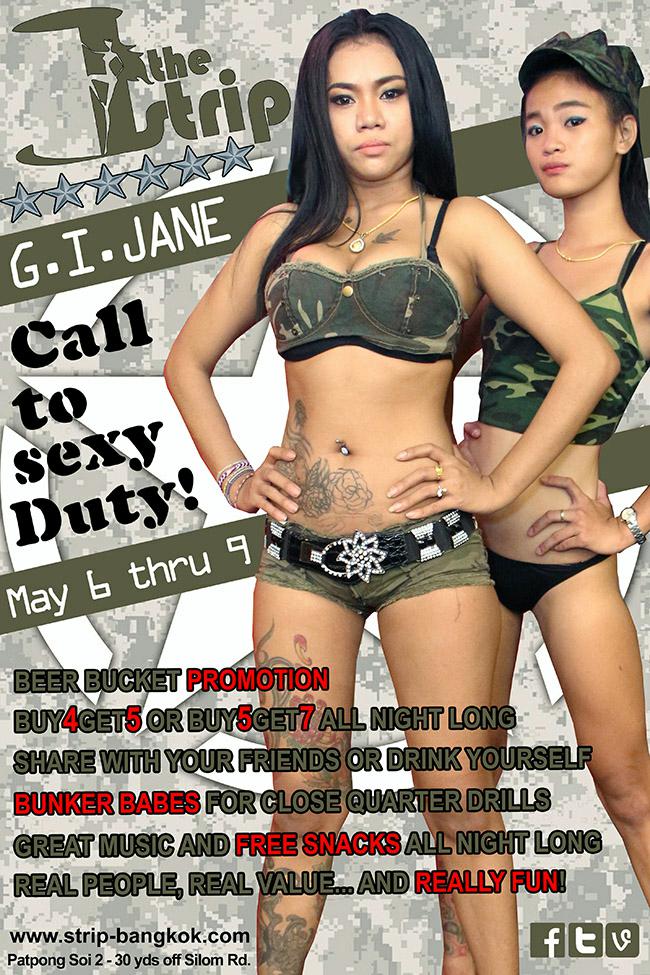 [wp-bannerize group="Bp" random="1″ limit="1″]