A quick head's up for punters planning a party next month, Thailand's general election takes place on May 14 and that means Thai election bar closures and a nationwide booze ban.
For expats, this is par for the course of living in Thailand. We reluctantly accept the sale of alcohol will be banned on certain days for royal or religious occasions and we just have to suck up Thai election bar closures.
For tourists, however, this is a completely different matter. If you've planned your Big Mango merrymaking for the month of May, be prepared to lose not one, but two, hard-earned drinking days due to Thai election bar closures.
Thai Election Bar Closures
While we're fully expecting Thai election bar closures on the 14th there's also a nailed-on probability that the May 7 will see the demon drink hidden away from sight, as Thailand holds an election trial run. And the thing is, both these dates fall on a Saturday.
Now most holidaymakers don't know what day of the week it is and every night is a Saturday night when you've only got a fortnight to party. But for expats stuck working the Monday-to-Friday battery-hen shift, the weekends mean everything. Thai election bar closures suck.
Not everyone will be disappointed with the Thai election bar closures. Bar staff working 14-hour shifts earning less than the minimum wage and exhausted bar managers will relish the opportunity to rest. Bar owners, who spend much of their time with their feet up on a Saturday night anyway, perhaps won't be of a similar mind frame with Saturday being their money-spinning night of the week, making up for some slow midweek trade.
So if you're caught with your pants down, in a sober sense, on a Thai dry day here are a few things you could try instead.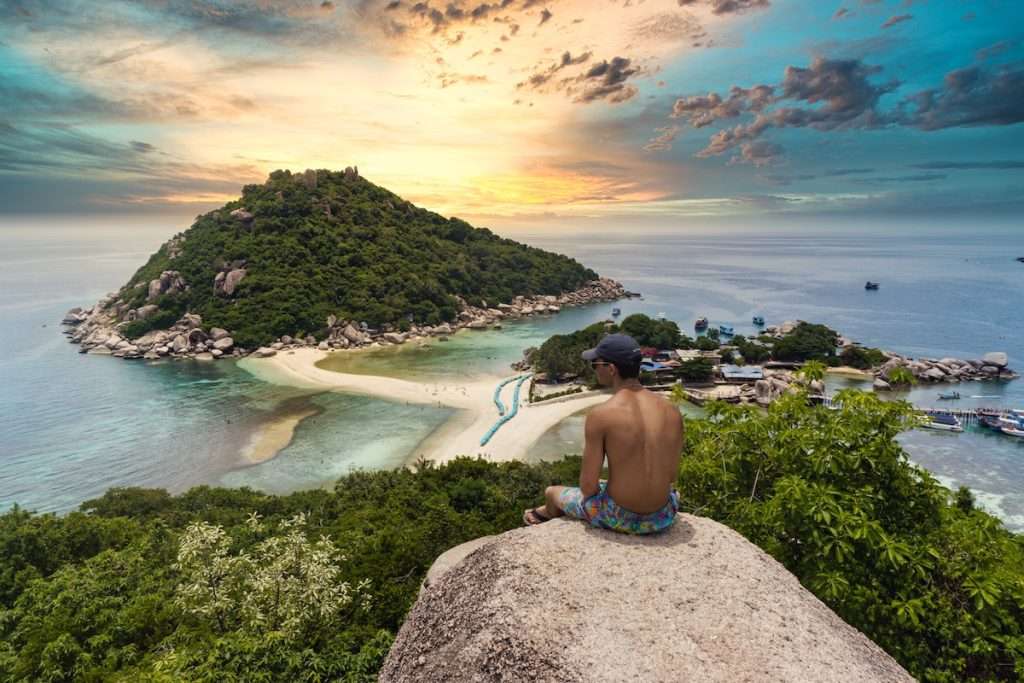 Head to the Islands
Let's face it, away from the tourist crowds of Phuket and Samui islanders don't really give a stuff about any royal and religious capers and won't let anything get in the way of a Bob Marley beat and the sound of waves lapping at your feet, Thai election bar closures or not.
The Rave Recommends: "My tip for untypical tourists is head to Koh Phangan, where there's always a party and it's difficult to find a bottle of beer for more than 80 baht. Don't do what I did and order the mushroom omelete for breakfast, because that's when things start morphing into killer sea fairies riding mountain monkeys the size of gorillas."
Take a trip to Old Town
When was the last time you visited the Grand Palace and Wat Po? Make sure to believe a hardened tuk-tuk driver who tells you it is closed, then embark on a free tour of Bangkok, which involves back-to-back trips to a tailor for a made-to-measure $99 suit; take in some carpet shops and question why you'd want a Turkish souvenir from Thailand; drop by some fake gem stores and listen to tails about how much money you can make if you bought the colored pebbles and resold them back at home.
The Rave Recommends: "If you fancy an afternoon being scammed by tuk-tuk drivers then I can personally recommend my mate Somchai. He offers tours of Bangkok for 40 baht, but you better buy a hessian-weave suit or that's going to increase 100-fold and before you know it you'll be in Samut Prakan admiring factories."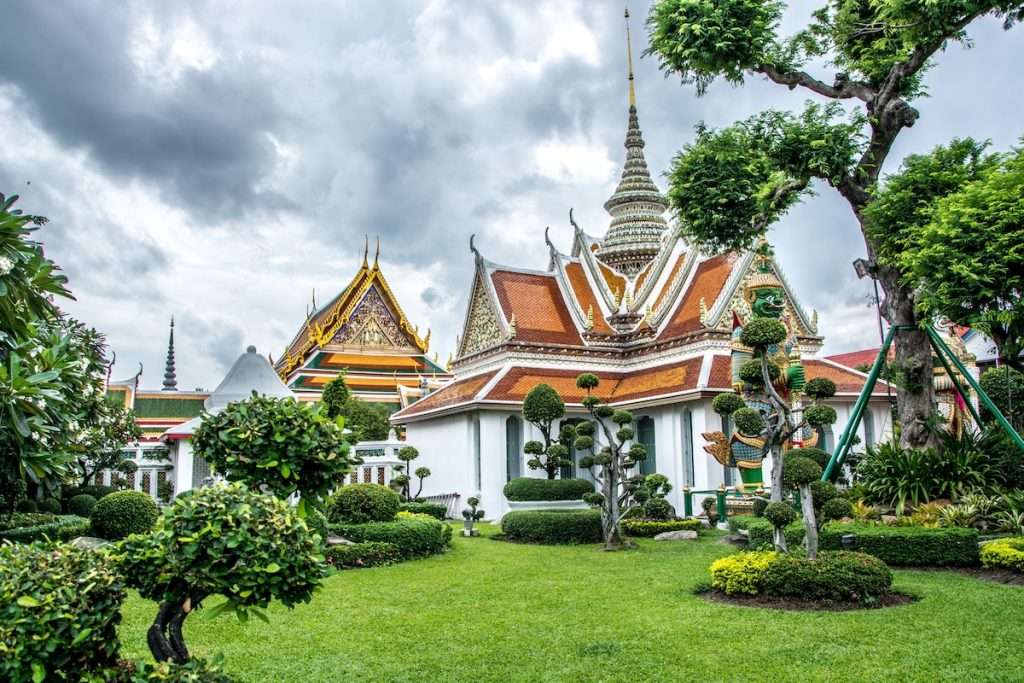 Netflix & Chill
Here's a top tip from an old timer: In advance of any Thai election bar closures, head to Nana Plaza or Soi Cowboy the night before, find yourself a floozy for the evening. And when the morning comes, and she's got no work to go to, and your fridge is full, your mattress is soft and your aircon cool, that one night stand can often turn into a full dirty weekend at no extra cost.
The Rave Recommends: "This is a great move by old-timers in Bangkok during Thai election bar closures and works a treat. But remember to keep a smile on your dial and play the hero. Any sign of kineow-ness (Thai for being a cheap ass), and she's not going to hang around long. Trust me, I've had girls walk out on me for arguing the toss over the price of a bar fine for years!"
Try Home Delivery
If you're not the go-go bar type and find it all a bit too business-like these days, do what many girls do during Thai election bar closures: stay at home and browse the internet.
The multitude of internet options that are available these days for "hansum men" have multiplied to the point where one wonders if go-go bars can continue along with their current business model. Sites such as Smoochi or Absolute Angels deliver girls to your door, for a pre-agreed price and a set time. Agency girls are vetted and you're guaranteed no monkey business with your personals, as these girls have too much to lose.
If you want the cheap option, jump on Thai Friendly, Tinder or whatever hookup site masquerading as a dating app exists in global hyperspace this month.
The Rave Recommends: "An internet girl is a way forward! No walks of shame from a seedy bar are required. Simply sign up, tap in your location, sit back and wait for the doorbell to ring. Simples! A word of warning from your mate Dave: Don't do what I did and forget which site you ordered from otherwise you could have three girls turning up at the same time during Thai election bar closures and they don't take lightly to being given a half-guzzled, lukewarm bottle of Beer Chang and a 20b tip to share."
Take a Trip to the Countryside
Fed up with concrete surrounds in sweltering heat? Get yourself out into the country. OK, well there's not much in the way of countryside in Bangkok, but there are some excellent parks to exercise or just stroll and chat.
Lumpini Park springs to mind, but the newer Benjakitti Forest Park, connected by the "Green Mile" is a better option, with its hours of strolling opportunities on the skywalk on ground-level paths through the marshes.
For something a bit more adventurous: Head to the lesser-known and perfectly chilled "green lung", Bang Kachao, aka Phrapadaeng. Here you'll need to take a long boat from Klong Toei Port over to the island, where a scenic walk under shaded trees and around some landscaped gardens and around a lake is a great way to escape the blistering sun and an ideal way to blow away the cobwebs.
The Rave Recommends: "OK, so the taxi from the MRT to Klong Toei Port may only be 50 baht and the boat across to the island about the same price, but once you're on the island you'll need to either hire a push bike and ride yourself to the park, or jump on a motorbike taxi once you're on dry land.
Don't do what I did and make a song and dance over the price of a motorbike ride or you'll find the whole motocrew will ignore you and you'll have to walk a couple of miles in the heat to get to the park, which isn't advisable as I looked a right wally sweating cobs in my Lycra."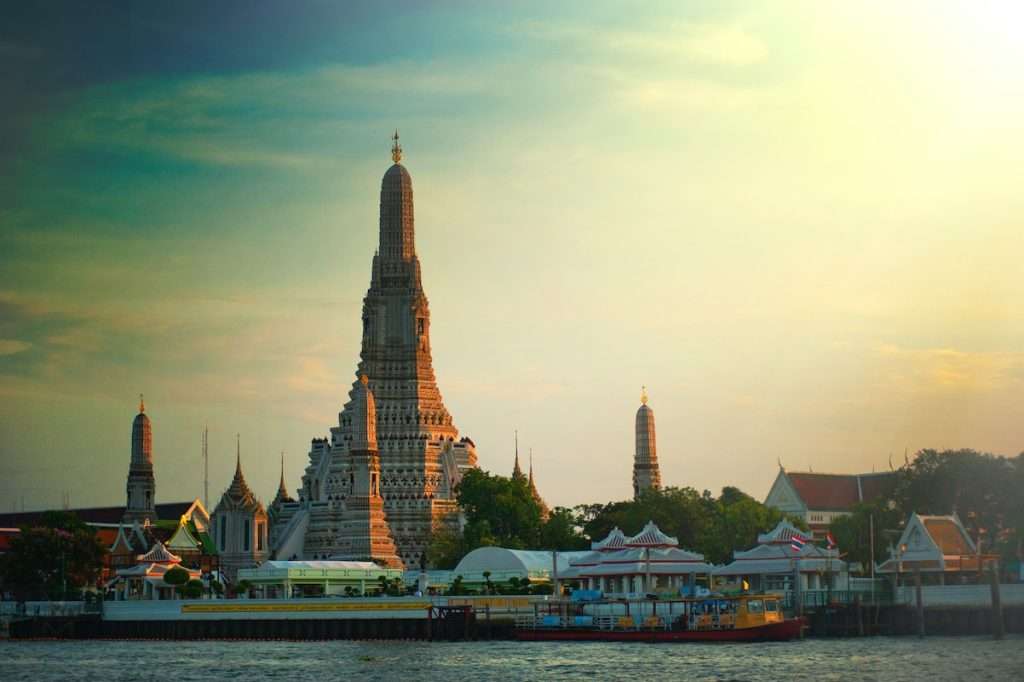 Take a Temple Tour During Thai Election Bar Closures
You've told everyone back at home that you're holidaying in Thailand this year as you've discovered Buddhism and really dig temples. So when you return without the faintest hint of tan and covered in oral herpes, sorry sun blisters, your Mum's going to ask if you've had a good time.
Prevent any drawn-out embarrassment on the airport ride home by "doing" as many temples as you can during the 24 hours of Thai election bar closures. The aforementioned Wat Po is quite spectacular and should be on every tourist's bucket list when in Bangkok.
A short boat taxi over the Chao Phraya River and you can visit Wat Arun, a temple complete with Khmer architecture that dominates the west side of the river and looks spectacular as night falls and the temple lights up.
The Rave Recommends: "Even if you can't be bothered doing "the tourist thing", and let's face it I can't, your local district will have a temple worth checking out. And believe me, if you don't know where that is by now, it is definitely a good time to confess your sins. Take last night's teerak with you during the Thai election bar closures and you could accidentally end up married as I did. And that's one fast route to poverty I can tell you".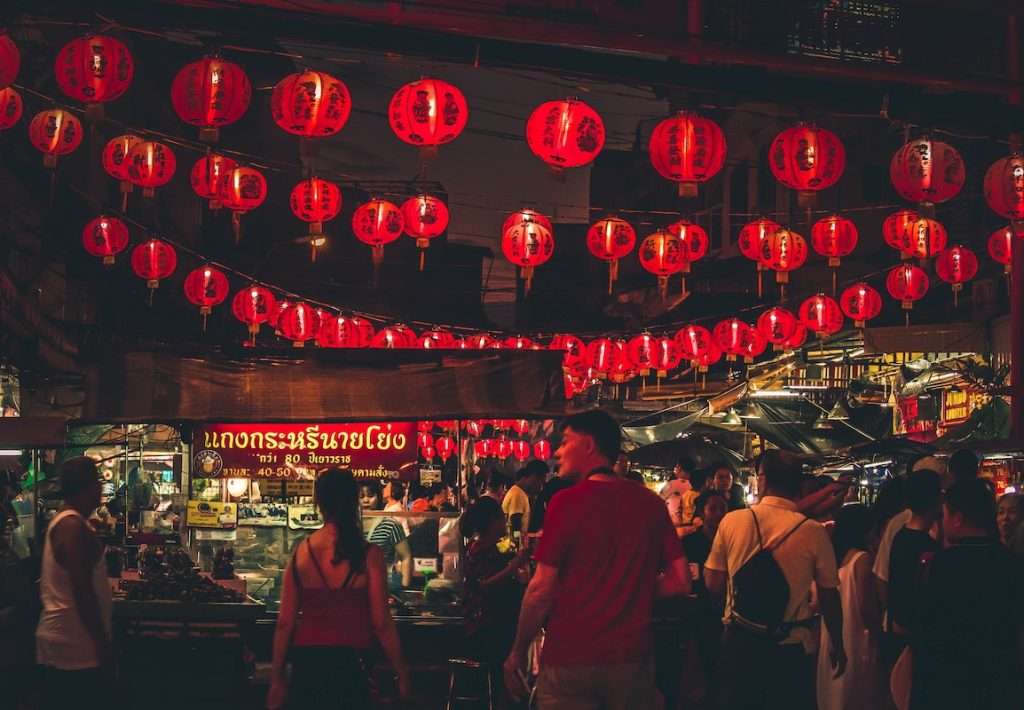 Visit Chinatown for Authentic Thai-Chinese Tucker
A walking food tour during the Thai election bar closures is always a good way to spend the day of Thai election bar closures and where better than Yaowarat Road, sampling some dim sum here, a Peking duck there, and some spicy Szechuan just about everywhere? Yes, it's possible to get a great feed at a low price around Chinatown, whether that's eating at street food level, or popping into a typical Chinese restaurant, there's enough here to fill your belly twice over.
The Rave Recommends: "OK, I've got to admit being drunk in Chinatown and starting a debate about bat soup and the plague wasn't my smartest move ever, but I left with a mouth full of sweet and sour balls and sucking a banana fritter, so it could've been worse!"