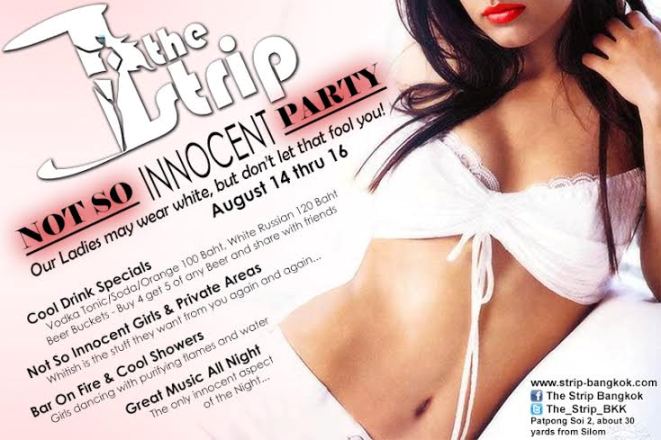 [wp-bannerize group="thestripbanner" random="1″ limit="1″]
Patpong has become the latest Bangkok nightlife area to come under scrutiny by the Thai Police. The bars and gogo bars are currently being closed at 2:00am and "showing" of any kind is currently not permitted.
The closing times for most Bangkok nightclubs remains at 3:00am latest, with most police districts enforcing this policy. It was just declared in the news today that 2:00am closing will also now be enforced in Phuket.
Meanwhile, The Strip GoGo Bar located in Patpong 2 are hosting a "Not So Innocent Party" which sounds very intriguing! Check out the poster below for full details of the drink deals and special shows.