The ladies are going cowgirl again Friday at the Hoedown Throwdown from Tycoon aGoGo, which will throw Nana Plaza's first cowboy party in five years.
Years before Covid – think 2016 to 2018 – cowboy-themed parties were all the rage, with Mandarin doing them every few months and Butterflies using a cowboy theme – including giant bales of hay – for an anniversary party in 2017.
Hoedown Throwdown Throwback
But the Wild West got less wild and the cows seemingly were put out to pasture, until now.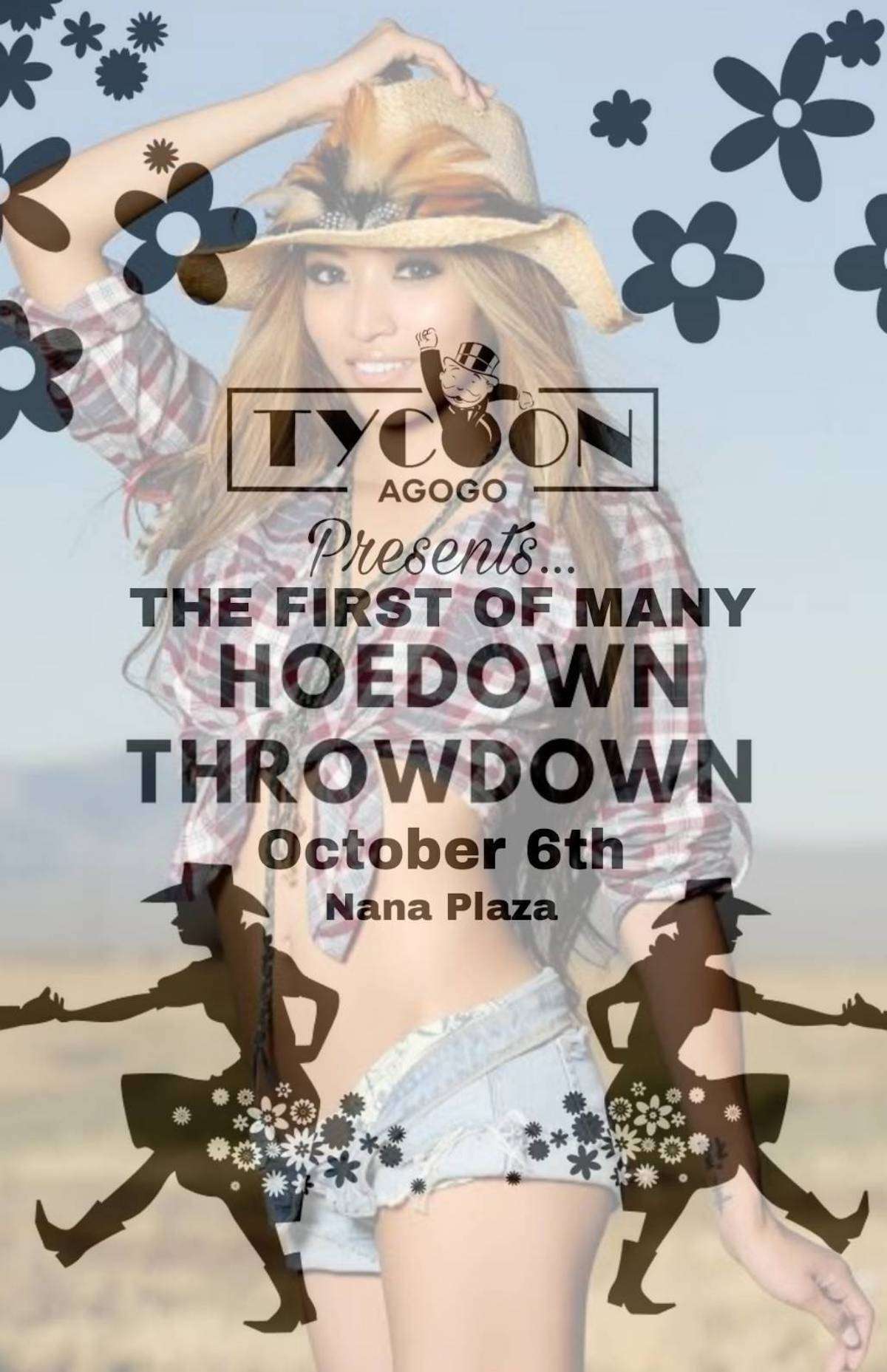 Tycoon's Oct. 6 Hoedown Throwdown brings back the theme with girls in sexy plaid crop tops, Daisy Dukes and maybe even some boots, although management decided not to foot the bill for cowboy boots. It's up to the ladies if they want them.
Tycoon manager Rudy loved the idea of hay bales for the party, but those probably will be unworkable, so the party likely will just stick to dress-up.
There will be special Western-theme drinks and a unique music soundtrack for the night. So if you're ready throw down with, well, I won't say it, get to the Hoedown Throwdown on the top floor of Nana Plaza.