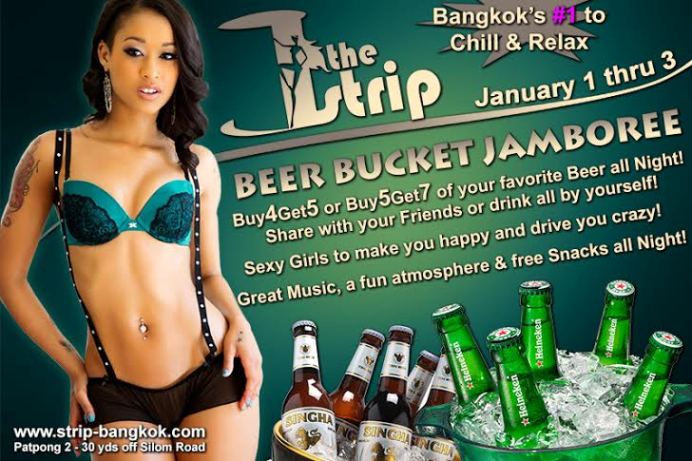 Happy New Year! Thank you for your support throughout last year. I hope that 2015 will be a great year for you.
[wp-bannerize group="princesspattayatop" random="1″ limit="1″]
The Strip GoGo Bar are wasting no time in getting 2015 off to a great start, with a Beer Bucket Jamboree starting tonight.
Check out the poster below for details of the Beer Bucket Jamboree!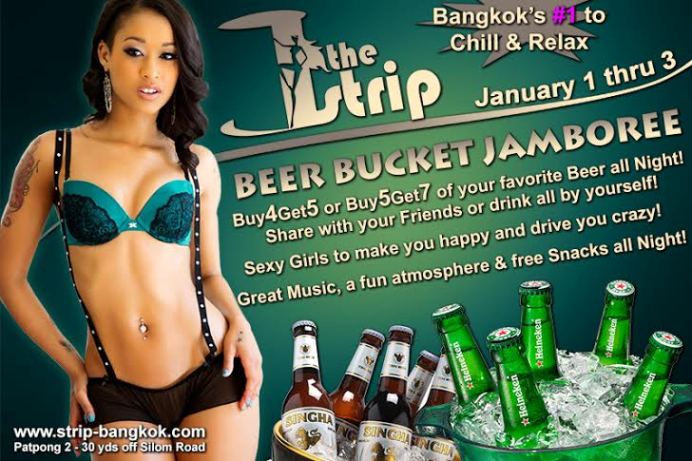 [wp-bannerize group="princessleader" random="1″ limit="1″]