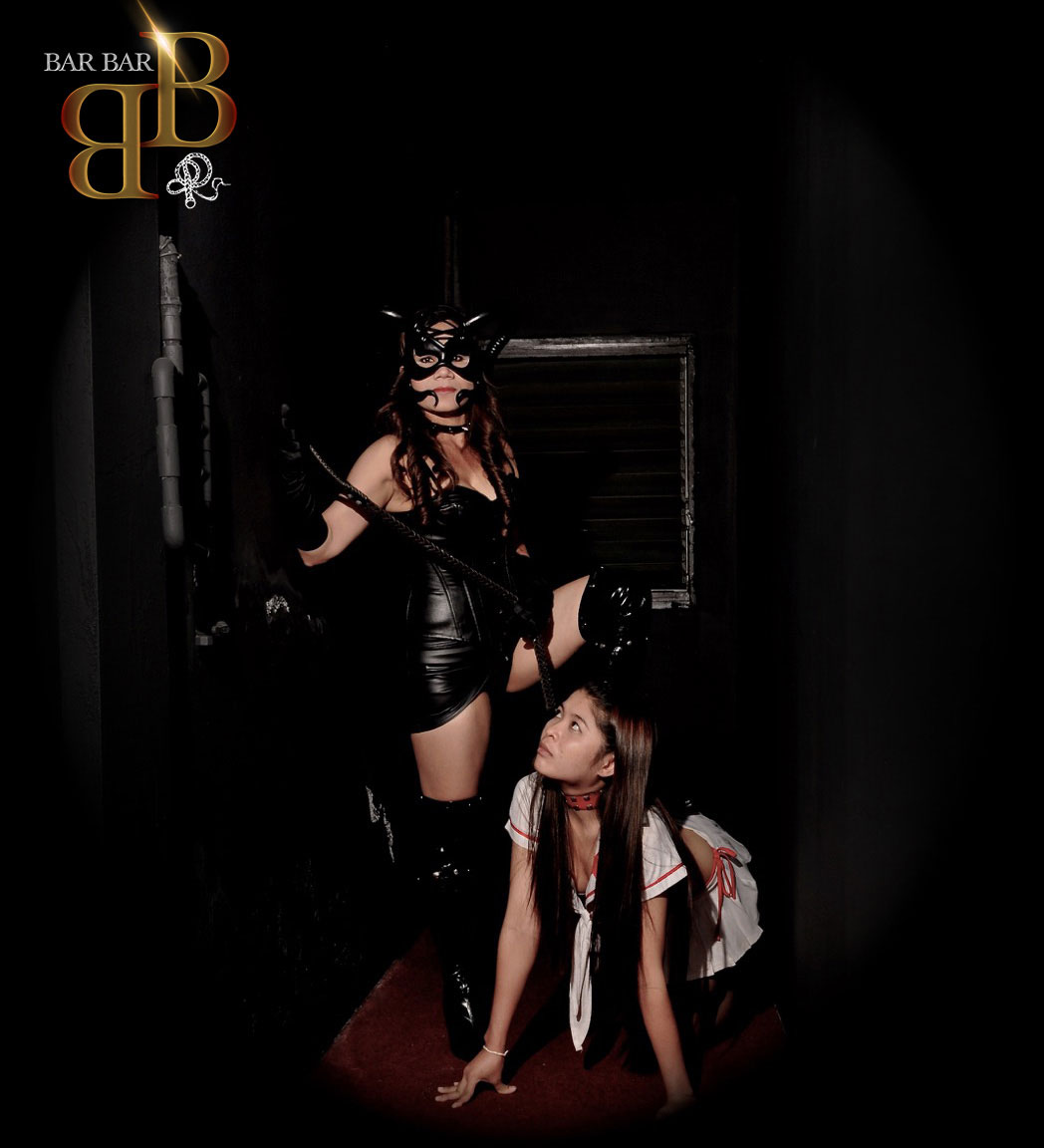 BarBar fetish club on Patpong 2  has its 10 year anniversary next Friday 25th starting 6pm and it should be a good  night.
I am told they will have the famous Sushi girl as well as  other live events and of course a full ensemble of hot mistresses and slaves.
I like to go to these parties because you always see a  few old hands and Bangkok legends like Dean Barrett about.
BarBar has had its up and downs over the years but right now it's on an up, with some very saucy new girls.
I have always said fetish is the new tattoo, it started off being edgy and fringe and is gradually working its way into the mainstream.
I would expect to see this sort of stuff cropping up as themes for all sorts of things.  We've already had the book (50 shades of grey) now all we need is Angelina Jolie and Brad Pit to pop into a fetish club and that'll be it, your gran will be going!
Anyway if you fancy something different for the weekend this is one to go for,
after all as they say 'it's only kinky the first time!' :-)