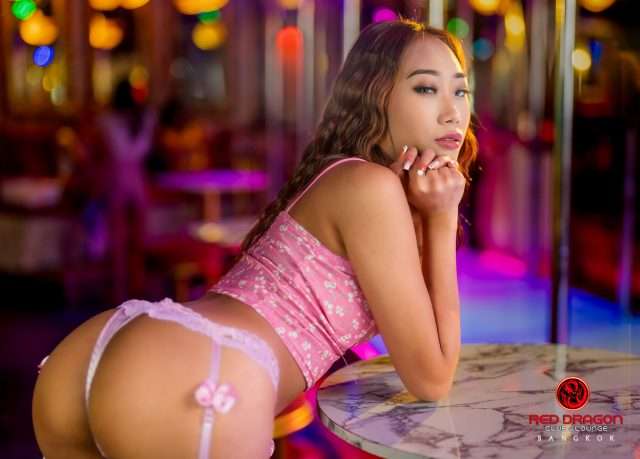 Red Dragon in Nana Plaza has yet more new girls and, wowee, are they lookers.
Digital a-Go-Go was in the middle-floor Nana Plaza go-go bar on Thursday and had to pick his jaw up off the floor after seeing the parade of pretties lined up to pose.
Red Dragon celebrates its first anniversary with an epic two-day party Oct. 30-31 and, in just those short 12 months, has vaulted itself into the upper tier of great Nana Plaza bars. The transformation came this spring after the Phuket underage-trafficking scandal blew up Patpong and the hundred-plus girls who worked in the now-closed bars there migrated to Nana Plaza and Soi Cowboy. Red Dragon picked up 30 ladies overnight and were off to the races.
Praised by many, including Stickman Bangkok, as one of the best bars in Bangkok, Red Dragon has continued to draw the sexiest girls, as evidenced by this little number. Dressed up an a R-rated version of Barbie, she's happy to show off her best asset. This photo is only two days old so you know she'll be there tonight when you go to find her.
Dolly of the Day photos are shot by Digital-a-Go-Go, Bangkok's No. 1 photography and marketing agency for the nightlife industry. Follow them on Facebook, Twitter & Instagram.
And, remember, you can get photos of Dave's Dolly of the Day on Instagram. Just follow the image stream here.