It's My Last Birthday In My 40's… Say No More!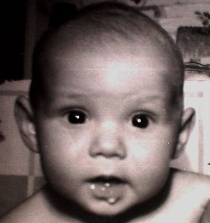 It was several hours after midnight in a sleepy, rural  town in England. Nightfall had caste its black cloak over the Midlands in the United Kingdom. The deathly still of night stirred ever so slightly, with the crisp air of spring. Then it happened. A certain Dave The Rave entered the world in the sexy sixties. The world would never be the same again!
I have survived another year as the Go-Go Guru in the neon jungles of Bangkok. I am 49 today and I'm edging towards the big five zero! I will be in Angelwitch Go-Go Bar (located on the middle level in Nana Plaza) tonight, but if you cannot make it, belated birthday wishes are graciously accepted.
It was this time last year that my mate Toby took over as webmaster. Toby has helped this website a lot with the technical side, assisted with my large following on Facebook and produced some excellent videos on YouTube. I want to take this opportunity to say thanks Toby, you have done a terrific job mate.
My final thanks goes to you for your loyal support. Without visitors to this website, it simply would not exist. Cheers!